$50 mil to fill 'black hole' in Reef funding

Print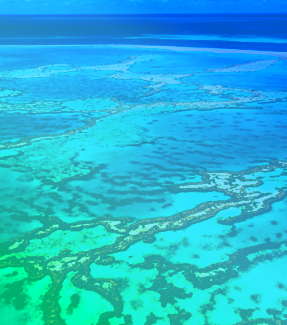 $50 million worth of projects to improve water quality on the Great Barrier Reef have been announced.
Federal Environment Minister Greg Hunt says the new money will help reduce the levels of artificial nutrients entering the Reef.
The funds come in response to calls from environmentalists, who want better programs to protect the vital natural resource.
The Great Barrier Reef Water Science Taskforce says almost $600 million is needed to reduce pollution impacts on the Barrier Reef for the next five years.
Mr Hunt says there will; be reductions.
"That's reduction of sediment, reduction of nitrogen, reduction of pesticides through grazing, cropping and plantations managements, the practical on the ground farm project," Mr Hunt said.
"It's not the last of the announcements.
"Further budget funding will be announced in the coming weeks so we're actually making record investments in science and research and in particular, practical action.
"We're going through the process of implementing the advice of the Commonwealth Independent Expert Panel on reef science.
"We've also created a $30 million tropical water quality research hub so put that together and we can beat our targets."
WWF Australia says there was a $100 million "black hole" in Reef funding after last year's budget.
Mr Hunt says the Federal Government is helping.
"Look, we will meet and beat our commitments so clearly absolutely unequivocally, and my goal is always to make a commitment then to exceed it," he said.
"It means that there is a less successful breeding environment for crown-of-thorns [starfish].
"You couple that with the work that... marine park tourism operators are doing with Commonwealth funding to eradicate crown-of-thorns and the health of the reef will become much better and much stronger, and we will see a turnaround in a positive direction."