ACCC appointment questioned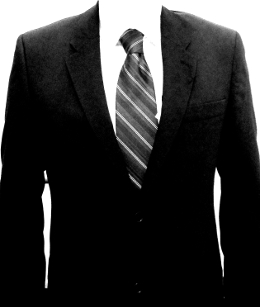 Critics are questioning the incoming chair of Australia's competition watchdog.
Competition litigator Gina Cass-Gottlieb has been nominated as the next chair of the Australian Competition and Consumer Commission (ACCC).
However, she has long-standing ties to Rupert and Lachlan Murdoch's media empire, leading some to question the appropriateness of her taking over control of the regulatory body for those companies.
Ms Cass-Gottlieb is a director of the powerful Murdoch family trust Cruden Financial Services, having been picked for the position by Lachlan Murdoch, who she has represented in legal matters in the past.
She has also done extensive work for local media giant Nine over the past 30 years, another firm at the centre of recent ACCC work.
Ms Cass-Gottlieb says she will step back from any private appointments before taking up the role with the ACCC in March next year.
This will require her to stop representing JPMorgan as a witness in the ACCC's banking cartel case, in which it is accusing Deutsche and Citi of criminal conduct on an ANZ capital raising.
Outgoing ACCC chair Rod Sims says any qualified candidate to replace him is likely to have experience working for the companies the ACCC regulates. He mentioned that he himself worked in private practice earlier in his career.
Treasurer Josh Frydenberg has backed Ms Cass‑Gottlieb.
"Ms Cass‑Gottlieb is one of Australia's pre-eminent competition lawyers, having been a senior partner in competition and regulation at Gilbert + Tobin for over 25 years," he said in a statement.
"During her distinguished career in legal practice, she has advised on some of the largest and most complex competition matters in Australia and New Zealand.
"Her nomination has been warmly received across the board including by the current and former chairs of the ACCC. There is no better candidate for the role."
Shadow treasurer Jim Chalmers says the nomination should have come after more consultation by Mr Frydenberg.
"We have nothing against her personally, of course, but we'd expect more consultation as we get closer to the election," Mr Chalmers said.
"I don't know her, I haven't been consulted by the Treasurer on her appointment."
Former prime minister Kevin Rudd said any conflicts of interest could potentially undermine the watchdog's credibility.
"Cass-Gottlieb is a long-serving Murdoch family associate and a former personal lawyer to Lachlan Murdoch and director of the trustee administering the powerful Murdoch Family Trust," Mr Rudd said.
"The ACCC chair's responsibilities include policing monopolisation and approving mergers and acquisitions, including in the media industry.
"Her close association with the Murdochs will cause many Australians legitimate concern, given the Murdoch family's concentration of Australian media power is unmatched in the democratic world."