ASIC enters CBA scandal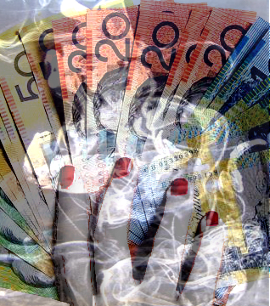 UPDATE 14/08 - The Commonwealth Bank board has announced CEO Ian Narev will retire in mid-2018.
Mr Narev's exact departure date depends on the outcome of an "ongoing comprehensive and external search process", according to CBA chair Catherine Livingstone.
ORIGINAL: ASIC is investigating CBA's alleged breaches of money laundering and terrorism financing laws.
Australian Securities and Investments Commission (ASIC) chairman Greg Medcraft has told a parliamentary committee that the regulator would review CommBank's compliance with its duties under the corporations act and disclosure obligations.
It comes after the dramatic announcement that Australia's largest bank has been accused by AUSTRAC of failing to provide on-time reports for more than 53,500 transactions of $10,000 or more.
As the scandal unfolded this week, Commonwealth Bank chief executive Ian Narev was forced to admit that the bank made mistakes, but would not say whether anyone was fired following the allegations.
Mr Narev and some fellow executives had their bonuses cut earlier this week, meaning he will have to get by on his near-$10 million base salary.
CBA - which this week posted a $9.9 billion profit - says it investigated and uncovered thousands of missing reports, and notified AUSTRAC before submitting the delayed reports.
"We know that we've made mistakes; we have fixed a lot of those mistakes and we will continue to look to make our business better and better," Mr Narev said.
The bank decided that it did not need to tell the ASX about the issue, he said.
"You simply can't make a disclosure every time you get a notice from regulators, or you'd be making disclosures every day," Mr Narev said.
CBA chair Catherine Livingstone said any errors would have been unintentional.
"The board notes that it has no reason to believe that the allegations arose from deliberate or unethical behaviour, or any commercial motive," she said.
A sub-committee of four bank directors has been formed to oversee the bank's response to the civil proceedings launched by AUSTRAC in the Federal Court.
Federal Treasurer Scott Morrison said the Commonwealth Bank had scored an "epic fail", but continues to categorically rule out a banking royal commission.
"I think it's an epic fail and incredibly serious, and at the end of the day the Commonwealth Bank — and particularly their board — have to assure the public about their confidence in that bank," Mr Morrison told ABC Radio.
Mr Morrison said the Government was taking the kind of action that a royal commission would recommend – increasing funding to ASIC.
"Action now is what you want on banks, not kicking this down three years for a lawyers' picnic for all that period of time and only to recommend things that we're already doing," Mr Morrison said.