Australia Day votes continue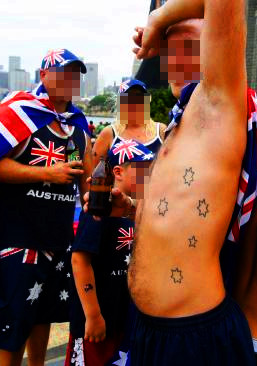 More local governments are deciding on whether to continue celebrating January 26 as Australia Day.
Adelaide's Marion Council will consider a motion next month from Councillor Bruce Hull seeking to abolish citizenship ceremonies on January 26 as a mark of respect to indigenous people.
Meanwhile, Melbourne's Banyule City Council has voted to keep Australia Day celebrations on the same date.
It follows the decisions of Melbourne's Yarra City Council and Darebin Council to cancel all Australia Day activities and remove all mention January 26 as Australia Day from council documents, which led to the Federal Government stripping them of their right to hold citizenship ceremonies.
Half of the 12-member Marion Council — including Mayor Kris Hanna — have told reporters that they will oppose Cr Hull's motion.
Deputy Prime Minister Barnaby Joyce and SA Premier Jay Weatherill have both criticised the proposal.
"They are pulling the wrong rein if they go down this path and people are going to start getting very, very angry because they've just about had it with social engineering by councils,'' Mr Joyce said during a visit to Adelaide.
"Every time a council decides their job is not to look after rubbish and roads but some social engineering for our nation, it is just garbage."
Mr Weatherill said Australia Day should be determined by the Federal Government.
"This goes to a pretty deep issue about Aboriginal reconciliation. I think that should be dealt with on a national basis," Mr Weatherill said.
Meanwhile, Northern Territory Chief Minister Michael Gunner says he will write to the Australia Day Council to urge a "new way forward" on Australia Day celebrations.
Speaking at the Mahbilil Festival in Kakadu National Park, Mr Gunner said Australia Day must "meaningfully acknowledge the entire story of our nation".
"This means more than acknowledgement of country and a smoking ceremony," he said.
"It means a genuine celebration of the Aboriginal contribution to our national identity.
"And acknowledgement of the frontier trauma passed from generation to generation and still killing people today."
While Mr Gunner would not be drawn on the notion of changing the date of Australia Day, he called for a separate "annual day of observance for the horrors meted out at the frontier".
"What shape or form or date this may take place each year, if at all, is up to Aboriginal Australians," he said.
Mr Gunner said the Territory's Labor Government would consult with traditional owners and land councils about ways to mark the sites of massacres during the Frontier Wars.
"This could mean markers or monuments so people know what happened, where it happened, and when it happened," Mr Gunner said.
"Aboriginal men, women and children died for their country, for their families, for their way of life, and they will be remembered."