BoM staff consider union tweets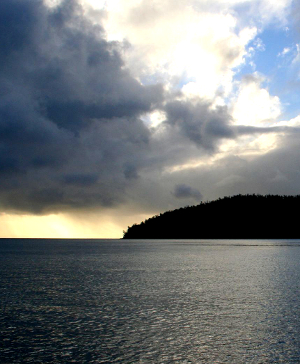 Weather forecasts could soon come with a hail of union messaging.
Bureau of Meteorology staff have been presented with a plan to use the department's social media accounts to broadcast statements supporting them in a workplace fight.
Public servants at BoM have been locked in an ongoing battle over a new workplace deal.
Staff at the agency will soon vote on new measures to ramp up the industrial campaign, including adding union-endorsed hashtags and messages to tweets and Facebook posts, as well as banning data entry, use of company vehicles and travel outside 8.45am and close of business.
In November last year, rolling strikes were launched to cause disruption to management, before staff started taking blocks of strike action at any time of the day or night earlier this year.
CPSU deputy secretary Beth Vincent-Pietsch said weather bureau staff wanted to speed up the resolution of their long and bitter dispute.
"Thanks to sustained pressure from CPSU members, management have taken some cuts off the table but they still haven't moved on the core issues," she said.
"It has been almost five years since BoM staff last had a pay rise and they're not taking this attack on them, their work and their families lying down."
Ms Vincent-Pietsch said "harsh and unreasonable cuts" for frontline shifts and workers in remote locations were among the remaining barriers to resolution.
"All BOM workers deserve far better than this, and yet management's only solution has been to throw money at an outside consultant while ignoring the solutions that are staring them in the face."
"The message to BOM management is clear: Stop tinkering around the edges and at least match what other federal agencies have offered by taking these unacceptable cuts to existing workplace rights and conditions off the table," Ms Vincent-Pietsch said.
The Bureau of Meteorology says it has been negotiating in good faith within the government's workplace bargaining rules.