Border Force idea dumped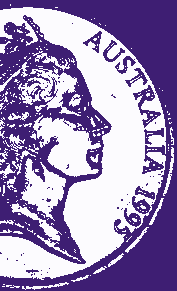 The CPSU has described an attempt to have Border Force pay for their own team-building activities as "half-baked".
In November this year, the Australian Border Force College and Workforce Capability Branch emailed staff, telling them that "several projects were identified in the recent branch staff survey" designed to address morale and cultural issues were things that ABF leadership was "keen to see … implemented".
"One of these projects to be implemented is a quarterly social activity per state, to be arranged by local staff," the memo said, according to reports.
"[The] acting chief superintendent ... has asked that I touch base with all the regional co-ordinators and lock in a three-monthly social event for college staff.
"Please understand these activities are expected to be conducted in the officers' own time (morning tea, lunch, after work) and will not be funded by the department. Where branch staff are in the same location as college staff, both are to be integrated. If this is not the case, college staff only."
The memo outlined events including "but not limited to" a "morning tea to celebrate birthdays of the month", "BBQ lunch once a month/quarterly", "Christmas drinks in December, lunch or dinner out", "Easter morning tea", "quarterly lunch", "Pizza Fridays" and "fitness activities as a unit".
"I understand this involves some organisation and will take time to implement and become routine," the memo said.
"Could each of you please delegate and/or implement the first one and email me with dates and chosen activity."
Community and Public Sector Union acting deputy secretary Brooke Muscat-Bentley says the plan "unfortunately appears to be a half-baked response to the morale and cultural issues within the Australian Border Force, problems that have been confirmed by surveys both by the CPSU and the agency itself".
"It's a complete overstretch for Border Force to be issuing a directive pushing officers to meet up in their own time and even pay for it out of their own pockets," she said.
"That's really not the way to rebuild trust between frontline officers and their bosses.
"The intense and high-pressure work of our members in Border Force means they have close working relationships with their colleagues. That often extends to social events, so they certainly don't need a directive from their bosses."
Border Force has issued a statement saying "media reports regarding staff initiatives were misleading".
"There is no requirement within the department, or the ABF, that staff attend social functions outside of work hours," its spokesperson said.
"The initiatives outlined were a summary of suggestions put forward by staff within the ABF. They are not mandatory."