BP's Bight plan put back

Print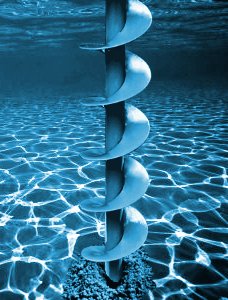 BP's plan to search for oil in the Great Australian Bight has failed again, but it is unlikely to stop trying.
The National Offshore Petroleum Safety and Environmental Management Authority (NOPSEMA) has knocked back BP's attempt to win regulatory approval for four 2.5 kilometre deep exploration wells off South Australia's west coast.
But the company will be able to modify and resubmit its proposal in July as part of NOPSEMA's normal process.
This could see a revival of the plan to drill test wells about 400 kilometres west of Port Lincoln and 340 kilometres south-west of Ceduna.
The Australian Petroleum Production and Exploration Association (APPEA) says the Bight can be explored safely, pointing to successful work off the coasts of Victoria and Western Australia as examples.
Environment groups remain strongly opposed.
The Wilderness Society says BP – the company responsible for the world's biggest oil spill accident – should not be trusted.
The group argues that BP's environmental protection plans are substandard, and show the company has not learned from the Gulf of Mexico disaster.
Similarly, Sea Shepherd says no matter what protections the potential explorers have, the Bight would be placed at risk.