Budget computers cost big

Print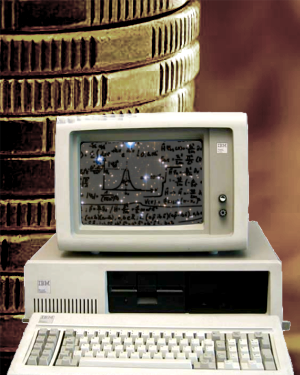 The Federal Government's new budget management system will not be ready by the time the budget is unveiled.
The Finance Department has working for several years on a new Central Budget Management System.
The platform is used by Finance and other government agencies to compile the annual Commonwealth budget and track its progress throughout the year.
The current system is approaching antiquity, and requires vast amounts of manual input from public servants.
A replacement was ordered back in the 2010-2011 Budget, with the hope that it would be used to compile the 2013-2014 Budget.
By mid-2013 the project was in shambles, with off-the-shelf finance software supplied by German IT giant SAP proving inadequate for the job.
A "comprehensive review" was undertaken, which itself took until early 2015 to report back.
At the time, it was believed that another 18 months work and $30 million would have the replacement system in place for the 2017-2018 Budget cycle.
But it did not.
The project now carries a bill of $111 million – an 80 per cent blow-out on the original $62 million price tag.
More than $90 million of that spending will go to multinational tech firms SAP and CSC, while taxpayers fork out another $19.6 million for outsourced staff, hardware, and services.
The Finance Department appears upbeat, claiming this week that the replacement CBMS will be ready on time to help with some budget activities this year.
"The redeveloped Central Budget Management System will be available for a range of 2017-18 Budget cycle activities, including calculating the Final Budget Outcome for 2016-17, preparing the Consolidated Financial Statements for 2016-17 and the MYEFO for 2017-18," it said in a statement.