Bushfire health data detailed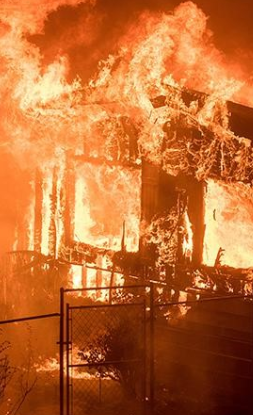 The bushfire royal commission has been given an indication of the enormous toll on public health.
Smoke from the Black Summer bushfires killed nearly 450 people and affected 80 per cent of the population, health experts have told the royal commission.
The inquiry is looking at Australia's preparedness for and responses to natural disasters, and spoke first to health experts about the short and long-term impacts of bushfires.
Modelling by health researchers has found 80 per cent of Australians were affected by bushfire smoke at some point over the 2019/2020 season.
Associate Professor Fay Johnston, from the Menzies Institute for Medical Research at the University of Tasmania, said an estimated 445 people died as a result of the smoke, over 3,000 were admitted to hospital for respiratory problems and 1,700 people presented for asthma.
"We were able to work out a yearly cost of bushfire smoke for each summer season and … our estimates for the last season were $2 billion in health costs," she said.
"There's fluctuation year to year, of course, but that was a major departure from anything we had seen in the previous 20 years."
She said one immediate reform would be to standardise measurements and health advice.
"I think what we can do right now is get better at how we share information about smoke to members of the community," she said.
"There is a national standard for various air pollutants, but how that information gets shared with the public and the advice that goes with this varies state by state, and actually varies by a surprising amount."
Professor Lisa Gibbs, an expert in public health from the University of Melbourne, said those who live through a bushfire are at greater risk of suffering from mental health problems.
"Obviously, it's incredibly difficult to be living in sheds and temporary accommodation ... but it's also incredibly difficult to make really important decisions when you've got 'bushfire brain', as people often refer to it," she said.
"The trauma fog is not a time when it's easy or sensible to be making serious decisions."
She also said that the inevitability of future disasters can undermine peoples' sense of hope.
"The perception of these disasters has changed, they're no longer perceived as rare events, they're often seen as part of our new reality," Professor Gibbs said.
"We don't know how that's going to affect recovery ... that's a real concern that requires further understanding."