Cash to fight Court's call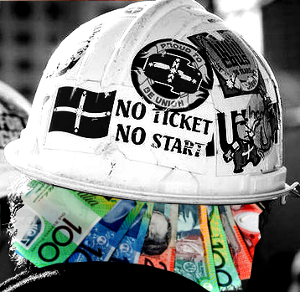 The Federal Court has ordered Jobs Minister Michaelia Cash to give evidence in a legal case involving the Australian Workers Union (AWU).
The Australian Workers' Union (AWU) is attempting to take back documents seized by the Australian Federal Police (AFP) from AWU Sydney and Melbourne offices as part of an investigation into donations made to activist group GetUp and Labor candidates.
The union's Sydney and Melbourne offices were raided last year, and Senator Cash was dragged into the story when it was revealed that her staffer, David De Garis, tipped off the media so that they could cover the raids.
The union says the raids and a subsequent investigation by the Registered Organisations Commission (ROC) industrial watchdog are politically-motivated, and wants the ROC papers thrown out.
The Court this week issued a subpoena calling on Senator Cash to attend hearings in Melbourne from August 1 to 3.
She has instructed her lawyers to help her get out of it.
"I have issued instructions for the subpoena to be set aside," Senator Cash said on Wednesday.
"I do not intend to play the court process out publicly."
Mr De Garis and ROC official Christopher Enright have been called to give evidence, as has the media adviser for the Fair Work Ombudsman, Mark Lee.
Mr Lee was allegedly lining up to take up a position in Senator Cash's office, but the plan was abandoned after the leak allegations aired.
Meanwhile, Government agencies have been billing taxpayers to defend themselves.
The ROC has racked up over $434,634 in legal fees defending itself against the AWU, while the Fair Work Ombudsman has reportedly spent about $180,000 fighting the subpoena too, despite having 50 in-house lawyers on the books.
The ROC has an annual budget of $6.5 million, meaning 6.6 per cent of its money for the year has been spent on lawyers.
The case should return to the Federal Court on August 1.