Domain scheme expanded

Print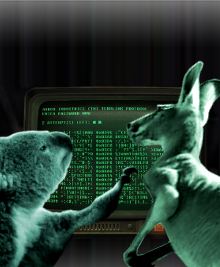 The federal cyber security agency has launched a new automatic service to protect essential government agencies.
The Australian Cyber Security Centre says its new domain service is available to federal, state and territory government entities who perform critical services.
Assistant Defence Minister Andrew Hastie says just a well-placed email can infiltrate and undermine a government network.
"The AUPDNS has already analysed over 10 billion queries and blocked over one million connections to malicious domains, and this technology formed part of the defensive suite that helped to protect this year's digital Census," he said.
Recent government cyber threat reports have revealed that around 35 per cent of cyber incidents between 2020-21 related to federal, state, territory, and local governments.
"Industry and government must work as a team sharing knowledge and expertise to strengthen cyber systems and address vulnerabilities, particularly within critical infrastructure," Mr Hastie says.
"Where necessary and with proper oversight, the government through ASD is taking offensive cyber action, drawing on ASD's unique capabilities to disable the infrastructure of offshore cyber-criminals responsible for stealing money and data from Australians."
In a similar area, Home Affairs Minister Karen Andrews has flagged plans to introduce mandatory reporting of ransomware attacks in the private sector.
Proposals include making knowingly dealing with stolen data an offence, as well as buying or selling of malware for criminal purposes.
"Our tough new laws will target this online criminality, and hit cybercrooks where it hurts most - their bank balances," Ms Andrews said.