Eight groups grill Government building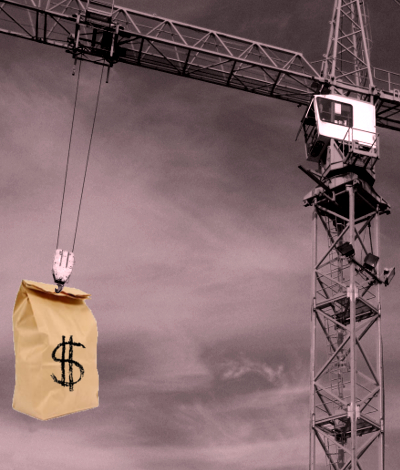 Peak bodies are calling on all political parties to commit to long-term infrastructure spending free from political folly.
A consortium of eight big lobbies says Australia's growing infrastructure shortfall and slumping national productivity must be addressed in the run up to the July 2 Federal election.
The eight peak bodies include the Australian Local Government Association, Institute of Public Works Engineering Australasia, Planning Institute of Australia, Australian Logistics Council, Urban Development Institute of Australia, Property Council of Australia, National Farmers' Federation and Green Building Council of Australia.
Their joint statement applauds the Government for steps taken towards accelerating major infrastructure projects.
However, the lobbies are keen to point out that years of under-investment in public infrastructure have created some serious holes, which means that much of the nation's public infrastructure is failing to meet the needs of businesses and communities.
The various groups agree that now is the time to take a long-term, strategic view of infrastructure investment to ensure Australia's cities and regions remain competitive, liveable and sustainable.
The joint statement presents a 9-point Infrastructure Plan, which calls for a commitment to:
Ensure ongoing investment, of no less than 5 per cent of GDP, into productive infrastructure projects that support continued economic growth and boost national productivity
Address the funding shortfall for maintenance of government-owned infrastructure
Invest in public infrastructure that is linked to strategic plans, meets cost-benefit principles, and linked to the priorities identified by Infrastructure Australia
Provide payments to infrastructure providers for community service obligations where it is uneconomic to meet the cost of service provision
Adopt an integrated multi-modal approach to transport planning and funding which recognises the requirements of supply chains and passengers
Enhance connectivity with strategic investment in roads and rail, including their linkages with aviation and ports
Take a long-term strategic, planned and transparent approach to infrastructure investment
Fund an evidence-based exploration of road user charges in partnership with all governments and stakeholders
Address congestion and transport challenges facing our major cities, better linking housing to employment, enhancing liveability and reducing barriers to economic growth