Feds ditch NDIS filler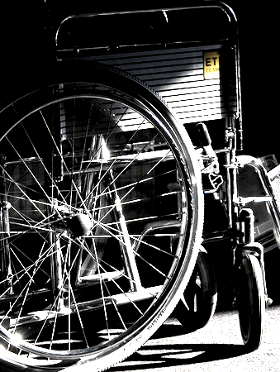 The Federal Government is scrapping a Medicare levy hike intended to pour billions into the NDIS.
The plan was to lift the Medicare levy from 2 per cent to 2.5 per cent to ensure the NDIS is fully funded – raising $8 billion over four years from July 2019 but costing the average wage earner an extra $375 in tax.
Mr Morrison says the Government has found some unexpected revenue to cover the NDIS funding.
"The goal was not to increase taxes, the goal was to fully fund the NDIS," he told reporters.
"Tax receipts up to February alone this year are up to $4 billion higher than we estimated back in MYEFO, so the stronger economy we've been building … is actually providing that dividend that enables us to do the job of fully funding the NDIS without the need to increase the levy."
"It's a win for families and people living with disabilities, it's a win for taxpayers because they won't have to face a higher Medicare levy, and it's a win for the budget."
Disability discrimination commissioner Alastair McEwin and National Disability Services chief executive Ken Baker have raised concerns that the funding change will create uncertainty in the system.
"I'd like the Government to spell out how it will be funded and to reiterate its guarantee that it will be funded and fully funded, to go as far as they possibly can to removing any uncertainty about the security of this funding for this very important reform," Dr Baker said.
Mr McEwin said the sector wants guaranteed funding, regardless of where its from.
"Whether it be through taxation or through other revenue streams, we need to remember the core responsibility is for the Government to provide a fully funded NDIS so people with a disability can lead independent lives," he said.
"The uncertainty that we've seen around the funding for the NDIS in the last four to five years has been of great concern to me and the disability community."