Former staff speak on Dutton's calls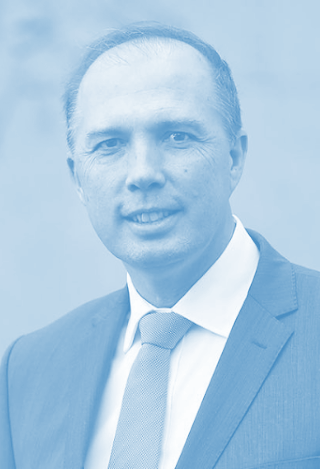 Immigration insiders have spoken out about Peter Dutton's au pair interventions.
Mr Dutton intervened to allow two women to stay in Australia to work as au pairs or nannies for his friends and their colleagues.
"In 23 years, I've never seen a minister grant a tourist visa to an au pair," Immigration department veteran Viviana Barrio told the ABC this week.
"A minister should not be intervening in these kinds of cases. Intervention powers are very valuable.
"It's a lack of respect for the system that allows for compassionate circumstances in very extreme cases, not these kinds of cases."
Ms Barrio spent several years in charge of ministerial intervention cases.
"I decided to talk to you because I feel that the public is being told that these cases are similar to the other cases … but these cases are not like any other one," she said.
"They're quite different."
Lawyer Greg Phillipson worked at the department for nearly 40 years, and says: "It would be quite unusual for the minister to intervene [in tourist matters] because normally the worst that can happen is that the person's visit to Australia is cut short and they go home".
He said that if Mr Dutton was a department official, he would have had to remove himself from the process.
"The usual situation is you declare the interest and you say it's not appropriate for me to make this decision because I know these people… [but ] it seems like these sort of impartiality guidelines don't seem to apply to ministers."
A Labor-led Senate inquiry is investigating Mr Dutton's decisions, and at a hearing on Thursday heard some potentially explosive evidence from former Border Force commissioner Roman Quaedvlieg.
Mr Quaedvlieg has written to the Senate inquiry to give details of a phone call he received from Mr Dutton's chief of staff in June 2015, seeking help for a "friend" of the minister whose au pair was in detention at Brisbane Airport.
The revelation adds to the suggestion that friendship was a key reason for the minister's intervention.
There is no suggestion that Mr Dutton stepped beyond his powers as a minister, as he has the final authority to intervene in visa decisions.
But Mr Dutton told Parliament in March that he was not connected with the people who sought help for the au pairs.
"Can you categorically rule out any personal connection or any other relationship between you and the intended employer of either of the au pairs?" Greens MP Adam Bandt asked at the time.
"The answer is yes," Mr Dutton replied.
"I haven't received any personal benefit. I don't know these people. They haven't worked for me. They haven't worked for my wife."