Health leaks questioned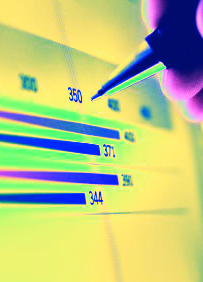 Legal experts have criticised the Federal Government for releasing highly sensitive medical records to police through a secret regime.
The Department of Human Services has to deal with a large volume of requests for Pharmaceutical Benefits Scheme (PBS) and Medicare Benefits Schedule (MBS) data from state and federal policing agencies each year.
The records include people's complete medical history, such as any history of mental health issues, HIV, abortion or sexually transmitted diseases, for example.
No warrant or court order is needed for the department to release the information. Instead, the department relies on internal guidelines to decide how and when it will fulfill a police request.
The guidelines are not available to the public and the department has actively fought to keep them secret.
Medical news outlet The Medical Republic, recently won an extended freedom of information battle with DHS to secure the release of the guidelines.
It has revealed that the department granted 2,677 requests from police for PBS and MBS data in the 12 months from September 2017 for a range of reasons, including for "the identification of deceased persons".
Medical Republic previously obtained copies of several annual reports to the privacy watchdog, which suggest the department recorded only five disclosures of linked MBS and PBS data to the police in 2016-17.
The guidelines suggest that department officials have to consider whether the disclosure of private health data is necessary and not merely convenient or helpful.
The guidelines rely on a definition of "public interest" that includes anything relating to national security, major crime, the administration of criminal law, or public safety.
Lawyers and other experts who have seen the guidelines have slammed the weak privacy provisions in the guidelines, which have not been updated since 2003.
"If the road to hell is paved with good intentions, with this process the government has created a four-lane highway," Peter Clarke, a barrister at Isaacs Chambers in Melbourne, told Guardian reporters.
"The process is the antithesis of proper privacy protections."
Dr Bernard Robertson-Dunn, chairman of the health committee at the Australian Privacy Foundation, lamented the fact that the department's guidelines have not changed in 16 years.
"So much for taking privacy seriously," he said.
Jonathan Crowe, a professor of law at Bond University, has told reporters that the "broad and vague nature of the guidelines for releasing confidential medical data to police is highly concerning".
"The definition of 'public interest' is particularly open-ended and leaves significant and unchecked discretion to department officials," he said.
Much more stringent protections are imposed on data under the My Health Record system, leading many advocates and experts to call for the MBS and PBS data to be protected in the same way.