Immigration implications investigated

Print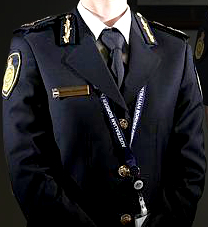 Police are investigating allegations of serious criminality by Immigration Department and Border Force officials.
Suspicions were raised after a 30-year-old Melbourne public servant and his girlfriend were charged in relations to a crime ring.
Reports in Fairfax news outlets allege that the ring includes border security officials working for organised criminals, including drug and tobacco smugglers.
The paper says it has seen evidence of multiple cases of alleged corruption.
They say the dodginess includes staff from the Department of Agriculture, along with maritime industry employees with government clearances.
In a statement the Immigration Department said "the matters raised by The Age are not new".
"They were identified and referred to the Australian Commission for Law Enforcement Integrity (ACLEI) by the former Australian Customs and Border Protection Service (ACBPS) and remain under active investigation," it said.
Government frontbencher Josh Frydenberg repeated the claim.
"They [Immigration] are obviously working on them, and such behaviour will not be tolerated," he said.
"We'll take every possible measure to ensure that those people, if they have behaved in a way that is criminal, face the appropriate justice system."
The ABC asked the department to clarify whether the allegations had been reported before, but it declined to comment.
"We have nothing further to add to our statement at this time," it said.
Mr Frydenberg also defended Malcolm Turnbull's decision to visit multiple Border Force facilities on an election run.
"We don't politicise that particular part of our border protection policy at all," he said.
"What we're doing is responding to the challenges that we've faced on our border and the reckless policy of our political opponents when they were in Government, and now we've restored some order and integrity to the border protection system and we can thank the people at Border Force for the work that they've done in achieving that.
"We have people there who are extremely capable, law-abiding workers and the system is prepared to deal with any such eventuality."