Key sites cut in broad news ban

Print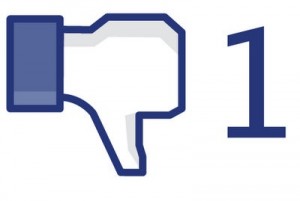 Important government services have been blocked in Facebook's news ban.
The social media giant has announced publishers and people in Australia are now blocked from sharing or viewing Australian and international news content on Facebook.
The news ban has seen Facebook pages for state government services and even the Bureau of Meteorology cut off.
The decision was made to show Facebook's opposition to the Federal Government proposed media bargaining code, which seeks to create a payment system for news outlets when their content is shared online.
There is speculation that Facebook is protesting the broad definition of 'news' in the planned media code by cutting off access for such a wide group of important sites.
The health departments of the ACT, South Australia and Queensland have had posts taken down, while local health pages across NSW have also been impacted.
Other authorities to be affected include the "latest news" tab for the Victoria Police Facebook page, while WA's Department of Fire and Emergency Services has had posts taken down too.
Posts have disappeared from the official pages of the Tasmanian and ACT governments as well.
1800RESPECT and DVConnect - which provide domestic, family and sexual violence services - have had posts taken down, as has the Australian Council of Trade Unions.
Small businesses have had their posts removed, while content has been stripped from restaurant review site Urban List, homemaker magazines like Home Beautiful, and even satire sites like The Betoota Advocate and The Shovel.
Facebook has even gone so far as to strip content from its own Facebook page.
The legislation for the proposed new media code has passed the House of Representatives and is likely to pass in the Senate next week.
Major media companies Seven West Media, Nine, and News Corp have all reportedly struck multi-million-dollar content deals with Google.
Reports say the Nine and Seven West Media deals are collectively worth $60 million a year.
News Corp and Google have agreed to create a subscription platform, which will share advertising revenue through Google's ad technology services.
More details on the media deals are accessible here.