McCormack keeps data covered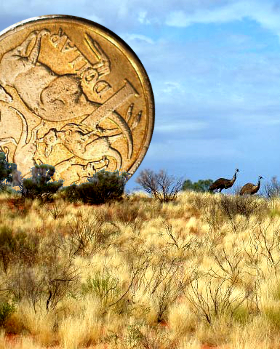 The Nationals leader has been forced to defend himself after defying a Senate order over regional grants scheme, despite initial advice.
Acting prime minister and Nationals leader Michael McCormack defied a Senate order to produce documents relating to the regional grants program, despite the department having told him that the information should be released.
The troubled regional jobs and investment packages program was slammed in a scathing federal audit (released on Melbourne Cup day), which found ministers had rejected almost 30 per cent of recommended projects and supported 17 per cent that were not recommended.
Labor wants access to documents that underpin the government's decision-making process.
The government is refusing to comply with the Senate order to produce information.
Email correspondence released this week under freedom of information shows the minister's office scrambled to find a reason not to provide the documents.
Donna Wieland, the general manager of regional programs in the Department of Infrastructure, Transport, Cities and Regional Development, allegedly emailed the department proposing to "package up the requested information into two lots".
"The first pack will be documents that are not particularly sensitive that can be released. We should be able to meet the deadline for those.
"The second pack will be documents that the minister may wish to consider 'public immunity interest' reasons for non-disclosure."
Wieland told the minister's office that simply labelling it "advice to government" is not a grounds to deny the information, but suggested that "damage to commercial interests and unreasonable invasion of privacy are".
Labor's shadow infrastructure minister, Catherine King, said it was unacceptable.
"Senior officials in his department and own staff were originally comfortable releasing some documents but then worked with the prime minister's department to not release a single page."
A spokesperson for Mr McCormack said the government co-operated with an audit, "which did not find any evidence of electorate bias in application assessments by the ministerial panel or of any contravention of commonwealth grant rules and guidelines".
"The Government determined that documents relating to the 13 November Senate order could, if publicly released, damage commercial interests and risk reputational damage to companies involved in open tender processes, while the potential release of private information submitted during program applications would create an unreasonable invasion of privacy."