McKenzie quits over minor issue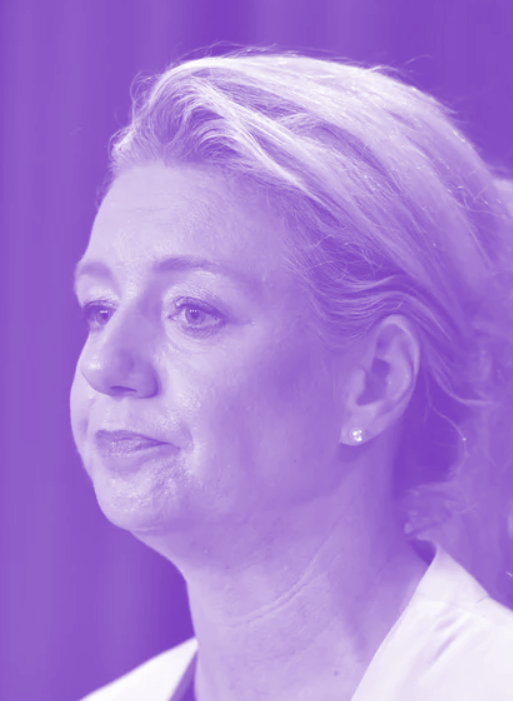 Agriculture Minister and Nationals deputy leader Bridget McKenzie has resigned.
An investigation by the Department of Prime Minister and Cabinet has found Senator McKenzie breached ministerial standards by failing to disclose her membership of a gun club that received almost $36,000 from a controversial sports grants program she oversaw.
Senator McKenzie's resignation has been interpreted by some as an effort to limit the government's damage from the affair ahead of parliament resuming this week.
A report by top federal bureaucrat Phil Gaetjens concluded that "the timing [of the $36,000 grant] is such that the potential conflict should have been clear", in relation to Senator McKenzie's membership of the Wangaratta Clay Target Club.
The report has not actually been made public. The only known excerpts were read out by the Prime Minister over the weekend.
"By failing to put appropriate arrangements in place to avoid potential conflict such as asking another minister to make any decisions relating to organisations of which she was a member … the Minister failed to do that and the secretary found this was in breach of the ministerial standards," Mr Morrison said.
But for many, her resignation does nothing to clear up the saga, which was triggered when an official audit found Senator McKenzie disproportionately allocated grants to sport clubs in marginal seats and electorates that the Coalition wanted in last year's election.
Favours were handed out to LNP candidates and struggling seats across the country, millions of dollars' worth, not only to the Wangaratta Clay Target Club.
Prime Minister Scott Morrison's local soccer club was seen boasting about receiving funding weeks before grants were announced – at a time when applicants should still have been under consideration.
Health Minister Greg Hunt appeared in a video posted online showing a yacht club treasurer thanking him for working "behind the scenes" to secure a $170,000-grant from the fund.
Councils and sports clubs in former prime minister Tony Abbott's seat of Warringah received more than $1 million in grants, including a $70,000 for a surf lifesaving club of which Abbott was a member.
Coalition MP Trent Zimmerman failed to declare that he was a patron of the Hunters Hill Rugby Club on Sydney's affluent north shore, which received a $500,000 grant – the maximum available.
Mr Zimmerman also released a video celebrating the $500,000 grant in the weeks before the federal election.
Liberal MP Tim Wilson gave a $189,265 giant novelty cheque to a Melbourne sports club, despite telling rpeorters that his electorate did not receive funds from the program.
Still, Mr Morrison said Mr Gaetjen's review did "not find evidence" that the grant allocation was "unduly influenced by reference to marginal or targeted electorates".
"While there may be differing views about the fairness of the process the Minister used, the discretion she was afforded accordingly, the secretary concludes; 'I do not believe there is a basis to find the Minister had breached standard in that respect'," Mr Morrison said.
"He notes that data indicates applications for marginal or targeted seats were approved by the Minister at a statistically similar ratio of 32 per cent compared to the number of applications from other electorates at 36 per cent.
"And he said; 'I find no basis for this suggestion that political considerations were the primary determining factor'."
Mr Gaetjens' findings are in stark contrast to the initial audit report, which highlighted a clear "distribution bias".
Senator McKenzie says she accepts the report's conclusions and will remain in the Senate.