MDBA shifts focus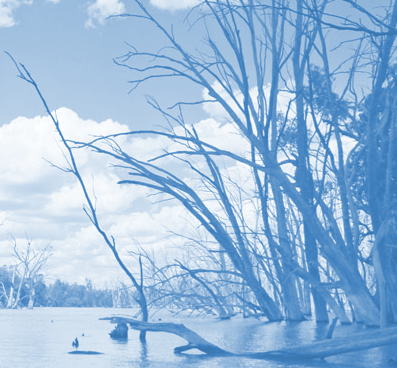 The MDBA says it is shifting its focus now that "much of the groundwork of the Basin Plan is in place".
The Murray-Darling Basin Plan (MDBP), introduced in 2012, sets the amount of water that can be taken from the Basin each year, while theoretically leaving enough for rivers, lakes and wetlands and the plants and animals that depend on them.
Executive Director of Basin Plan Regulation at the Murray–Darling Basin Authority (MDBA), Tim Goodes, says the Office of Compliance's new work program builds on the progress made bin previous years.
The priority work areas for compliance and enforcement of water rules over the next 12 months show a shift in focus from 'establishment' to 'assurance'.
"This water year the Office of Compliance will be focused on ensuring states comply with the Basin Plan and accredited Water Resource Plans, giving communities the assurance that water is being used in accordance with the rules," Mr Goodes said.
"We will also be reviewing state water metering policies and the compliance framework for regulating floodplain harvesting to ensure water take is authorised.
"We'll be checking that state-based rules for protecting water for the environment and first flush flows are being followed, to safeguard the health of our rivers."
Mr Goodes claims the Office of Compliance made good progress against last year's priorities which has aided this year's work program.
"In the last water year to June 2020, our compliance team was in the field doing site inspections and meter coverage reviews in Victoria and South Australia, monitoring floodplain harvesting policy implementation in the northern Basin, and providing the public with clear information about water markets and trade," Mr Goodes said.
"We used satellites to monitor the first flush flow in the northern Basin in February this year and provided the NSW regulator with data to help track compliance with embargoes preventing water take. This saw thousands of kilometres of dry riverbed finally receive a flow and the Barwon-Darling river reconnect with the Murray.
"Off the back of our water price audit, the states are driving improvements in trade price transparency."
The 2020-21 Compliance Priorities are available on the MDBA website, as well as a Statement of Performance on the 2019-20 priorities.