Medevac board backs Dutton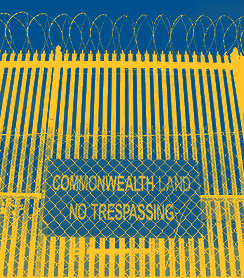 Official stats show the Federal Government is not under much pressure to bring asylum seekers to Australia for medical treatment.
Home Affairs Minister Peter Dutton has created the impression that the government is being forced to bring people to Australia under the medevac system, including people of bad character.
But an official review from the Independent Health Advice Panel (IHAP) shows that officials have sided with the minister every time he opposed a transfer.
The medevac laws create a pathway for Australian-based doctors to recommend an offshore refugee or asylum seeker be transferred to Australia for care.
Mr Dutton can refuse if he disagrees with the clinical assessment, which triggers a review by the independent medical panel. The panel cannot override Mr Dutton's vetoes based on security or criminal concerns.
Mr Dutton denied transfers on medical grounds in 45 cases, and the IHAP upheld the minister's decision in all cases.
He was called to consider 57 medevac cases between July and September 2019, and approved transfers to Australia for medical treatment in 12 cases. It is far from a flood of people.
The IHAP report - which was due for tabling three sitting days after 30 September, but only emerged when Labor moved an order for its production - also shows doctors are concerned about delays in their advice being presented.
They are concerned about a lack of in-person interpreters available to asylum seekers too, especially those with mental health issues.
"There was agreement that interpretation via telephone was not an acceptable option for these people and could be a genuine impediment to providing sound clinical treatment and care," the panel said in its report.
Doctors claim the government appears to have slowed the medevac regime, counting down the weeks until it can attempt to repeal it.
The Morrison government is expected to fall one vote short of repealing the regime, with independent Tasmanian senator Jacqui Lambie holding the crucial swing vote.
Senator Lambie wants a Senate inquiry into medevac before she makes her decision.