Mental illness still missing out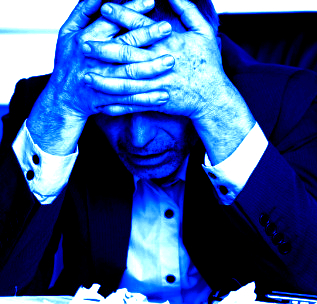 Mental illness is the largest and fastest growing source of disability in Australia and more needs to be done to improve the stakes.
That is the reading of the experts behind a new "For debate" article published in the AMA's Medical Journal of Australia.
The piece was written by Dr Patrick McGorry and Matthew Hamilton from Orygen, the National Centre of Excellence in Youth Mental Health.
"In contrast to cancer and cardiovascular disease, there have been no improvements in rates of death or disability from mental illness in recent decades," they say.
McGorry and Hamilton write that mental health reforms announced by the Federal Government last year will never achieve their goals unless adequately financed.
Though they welcome the government's aim to shift the focus of mental health care towards earlier intervention and stepped care, the authors warn that "this crucial plank of reform may remain more rhetoric than reality".
The experts argue that the government plans to finance new early intervention services for young people by cutting existing cost-effective and evidence-based early psychosis services.
There is also a push on the Federal Government level for the regionalisation of health care.
The authors say there is international evidence to suggest that the reform program's emphasis on devolving commissioning to primary health networks "is not a magic bullet to improve health outcomes".
Instead, they stress that "the virtue of regional planning flexibility cannot overshadow the need to invest in programs that work".
The authors say funding constraints mean expert, specialised treatment is heavily rationed and restricted largely to late presentations.
"Of Australian adults with depression and anxiety, 16 per cent receive only 'minimally adequate treatment', and the situation for those with psychotic illnesses reflects similar poor access to and variable quality of care," the authors write.
Another area of concern was the "missing middle" group of patients; those with complex disorders who are unlikely to receive the expert care they need from state-funded public health services.
The authors call for the federal government to work on a new model of care designed specifically for this group.
"Care for this group should involve a step up in expertise from the initial GP and allied health
professional, and ideally should involve a team approach, with input from a psychiatrist," McGorry and Hamilton wrote.
The authors believe Australians now have a greater understanding of the impact that mental illness can have on their lives and society.
"The challenge is to transform this into targeted investment so that access, quality and outcomes in mental health care match those seen in physical health care," they concluded.