Minister wants SA to jump for federal funds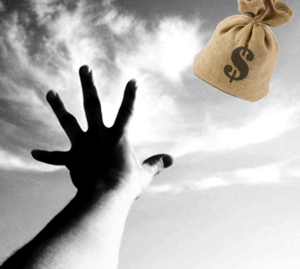 The Assistant Minister for Infrastructure says South Australia should get involved in the Federal Government's infrastructure-linked hand-outs from the $5 billion Asset Recycling Initiative.
Assistant Minister for Infrastructure and Regional Development Jamie Briggs, federal member for the Adelaide seat of Mayo, says his state is being left behind as Queensland, Victoria and New South Wales get access to extra money when they privatise their assets.
Under the Asset Recycling Initiative the Australian Government will pay the states and territories a 15 per cent premium on any revenue earned from selling existing assets, as long as the money is reinvested into new infrastructure, including public transport.
Briggs says the states are hurriedly offloading electricity networks and other government property the billions of dollars for new projects.
"We will never be prosperous only selling to ourselves," he said.
"With high amounts of government debt at both federal and state level, we must increasingly engage with the private sector to deliver new infrastructure that will lift our economic performance, create jobs and make Australia stronger."
The Assistant Infrastructure Minister thinks toll roads are the way to go.
"A good starting point would be the $1.1 billion Northern Connector project, identified by the SA Government in 2011 as one of its key infrastructure priorities... it would alleviate congestion and remove freight vehicles from the existing Port Wakefield Road which is forecast to reach capacity in several years," he said.
Briggs believes such projects have the potential to become ongoing money-earners for the government.
"The scope of the project and the mechanism by which the private sector generates a revenue stream from this investment could take the form of an industry specific user-charge model... in essence, it will be a toll for trucks, not cars, meaning thousands of heavy vehicles off suburban roads, making our streets safer while at the same time delivering a stronger economy."
"The time for ideology has passed; the time for action has arrived," Briggs said.