More funds for bank-busting

Print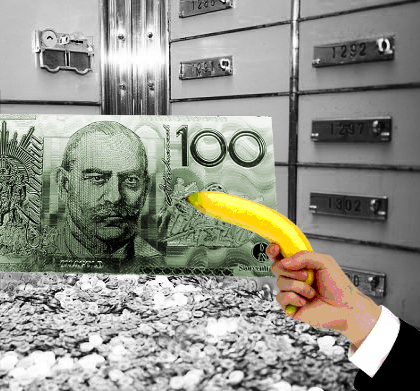 The Federal Government is setting up a levy on banks to enhance regulation.
In response to pressure from Labor to hold a royal commission into financial institutions, the Australian Securities and Investments Commission (ASIC) will have it budget boosted by $120 million over four years from the levy.
It should see funding returned that was cut under the former Labor Government and in the Abbott government's 2014 budget.
The levy will pay in part for a new ASIC commissioner tasked banking prosecutions specifically.
Assistant Treasurer Kelly O'Dwyer says the Government will also give ASIC more powers for "enhanced surveillance".
Malcolm Turnbull has denied that the move was made in response to Labor's push for a royal commission into the banks.
"This is not a response to anything that's happened recently," the Prime Minister said in a radio interview on Wednesday.
"This has been an issue that we've been addressing methodically."
He said the Government wants to "ensure [ASIC] has a sharper edge in its ability to deal with wrongdoing".
Politicians have taken up banking impropriety as an issue after a string of scandals and rip-offs in the money sector.
ASIC Greg Medcraft recently revealed that the cuts made to the regulator's budget under successive government have affected surveillance powers.
"What we do when we have cutbacks, we look at the priorities of our proactive surveillance and we adjust those, the lower priority ones are obviously removed," he said.
Opposition Leader Bill Shorten says the levy is not enough.
"Anything less than a royal commission is covering up for the banks," he said.
Mr Shorten was also questioned about Labor's own budget cuts.
Government ministers claim a royal commission would take too long and not necessarily deliver results.