Pay fight saving millions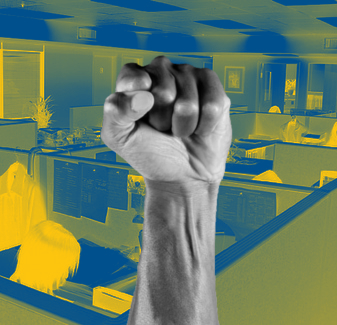 The CPSU says the Federal Government is trying to save money by dragging out pay negotiations.
Figures from the Australian Public Service Commission (APSC) suggest wages foregone or deferred by workers at the departments of Human Services, Defence, Agriculture, Immigration and Border Protection and the Australian Tax Office have amounted to $343 million.
The number reflects the estimated financial cost to public servants that have rejected offers during a tumultuous enterprise bargaining process over the last few years.
DHS workers lost about $114 million in pay rises, followed by the Australian Tax Office at $85 million and Defence with $69 million.
For a Bureau of Meteorology worker, that would be an estimated $3,873 in foregone wages for an APS 5 level or $5,805 for an executive level 1 (EL1).
Community and Public Sector Union (CPSU) assistant national secretary Michael Tull says "it was always the Federal Government's intention" to save money by delaying an agreement.
"It is very disingenuous for the Government to be claiming that it's somehow the union's fault that people didn't get these pay rises," he said.
"In fact, it was the Government's deliberate strategy to apply a form of industrial blackmail to this round of bargaining.
"They proceeded to try to spin their way out of trouble."
But the APSC itself says agencies must meet the cost of any wage increases within their existing budgets.
"The Government's plan quite clearly was … to starve people out with a pay increase in the hope that eventually those workers would just give in under cost of living pressures and sign agreements that would do away with important workplace rights and conditions that they'd built up over the years," Mr Tull said.