PM pushing Trump on TPP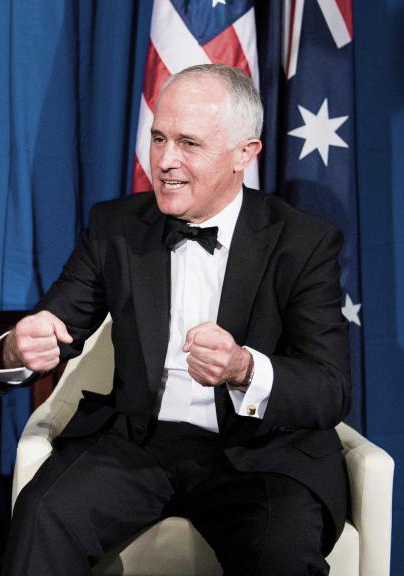 Prime Minister Malcolm Turnbull has arrived in the US with a giant trade delegation.
Malcolm Turnbull, four state premiers and the leaders of companies representing more than a quarter of a trillion dollars on the Australian Stock Exchange have arrived state-side for a series of high-level meetings with top US officials.
The Australian embassy has described the trip as "the largest and most significant delegation of Australian government and business leaders ever to visit the United States".
The private sector representatives include Lachlan Murdoch, Andrew Forrest, Kerry Stokes, Anthony Pratt, Qantas Chairman Leigh Clifford, Rio Tinto Chief Executive Officer Jean Sebastien-Jacques and Commonwealth Bank boss Ian Narev.
State premiers Gladys Berejiklian, Annastacia Palaszczuk, Daniel Andrews, Mark McGowan and chief ministers Andrew Barr and Michael Gunner will also host US state governors at the Australian embassy, while Mr Turnbull will give the keynote address at the National Governors' Association's winter meeting.
In his meeting with US President Donald Trump, Mr Turnbull is expected to try to get a focus on America re-joining the Trans-Pacific Partnership (TPP).
But Mr Turnbull is not convinced that the protectionist "America-first" Mr Trump will join the massive free-trade pact.
"It would be great if the US were able to re-join, but I don't think that's going to happen any time soon," Mr Turnbull told Sky News ahead of his departure.
"But we've structured the TPP-11 so other countries can dock in, and there's plenty of interest by the way, including even from the UK," he said.
President Trump pulled the US out of the TPP during his first week in office, describing the 11-nation trade pact as a "disaster" and the "rape of our country".
Dozens of Republican senators have written to the President to implore him to "re-engage with the Trans-Pacific Partnership" in order to "fully unleash America's potential".
With North Korea, corporate tax cuts and gun control also likely to be raised in the conversation today, insiders say it may be hard to get Mr Trump enthused about the TPP.