PNG urges coal mine cooling

Print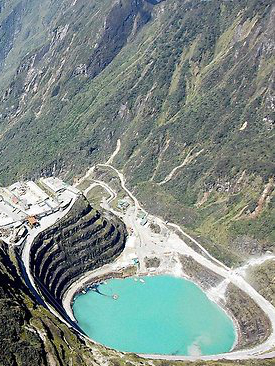 The Papua New Guinea Government wants Australia to slow down its rampant coal mining operations in the face of the Paris Agreement on carbon emissions.
Federal Environmental Minister Greg Hunt joined leaders from 170 nations in New York on the weekend, to sign the agreement to limit global warming by at least two degrees.
Mr Hunt says Australia will beat its Kyoto emission reduction targets by 78 million tonnes and reduce emissions by 26 to 28 per cent below 2005 levels.
Meanwhile, PNG ambassador Charles Lepani says his country is paying the price for the unbridled expansion of international economic activities.
"The consequences of coal, for instance coal mining, will impact us tremendously going forward," Mr Lepani said.
The ambassador said PNG wants the Australian coal mining industry to slow down.
"Yes, we have made that point clear to your Government and your leaders," he said.
US ambassador John Berry said the newly-signed Paris Agreement was "a testament to human tenacity".
But Mr Lepani sounded a note of caution.
"We are very happy in fact that some semblance of international action has been achieved in Paris," he said.
Actor, environmental campaigner and a UN Messenger of Peace, Leonardo DiCaprio, was at the gathering in New York, telling the assembled leader; "The world is now watching".
"You will either be lauded by future generations or vilified by them.
"We can congratulate each other today, but it will mean absolutely nothing" if countries do not move to actually implement the deal, DiCaprio said.