Powerful players want more from Australia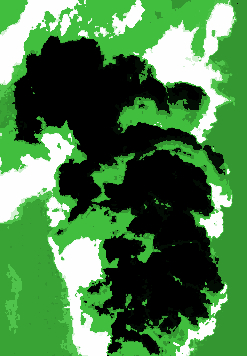 Documents from the United Nations show the Australian Government is facing serious international pressure over its environment policies.
The governments of China and Brazil in particular question whether Australia's emissions reduction targets are ambitious enough.
Australia has been asked 36 questions on its ability to reach 2020 emissions targets from China, the United States, the European Union, Brazil, Switzerland and Saudi Arabia.
The Questions were posed during the United Nations' Multilateral Assessment process, which seeks to compare the emissions reduction efforts of developed nations.
Australia's current 2020 target is for a 5 per cent reduction on emissions from 2000 levels.
Despite the Federal Government being keen to revise this number down, Brazil says it is already too low.
"Considering the low level of ambition presented until now, as well as the historical data, does Australia intend to change its unconditional target in order to increase its level of ambition?" Brazil asked.
China sought to hold Australia to some earlier posturing over emissions reduction.
"Australia further indicated that the 15 per cent and 25 per cent conditional targets are based on the level of international action, especially from advanced economies," China said.
"This ambition level is far below the requirement that Australia set out for advanced economies.
"Please clarify the fairness of such requirements."
John Connor from The Climate Institute has told the ABC that Australia's policies were taking some serious criticism.
"Australia has had more questions asked of it than any other nation," he said.
"It's fair to say there's been some serious questions about both the adequacy of the [2020] target that it's choosing and also of the policies now that we've moved away from a price and limit on carbon pollution."
Mr Connor said Australia's levels are very weak by global standards.
"Other countries are already putting up significant reductions - the US off the same 2000 base year would be doing around 30 per cent by 2025," he said.
"You've got Europe proposing 40 per cent off similar levels by 2030."
"So the 5 per cent is not only inadequate in terms of comparison with other international action elsewhere, it's irrelevant when it comes to the ambition that is needed beyond 2020."
Other nations want to know if Australia's $2.55 billion Emissions Reduction Fund (ERF) was the only method of reaching the 5 per cent 2020 target.
"Will the Emissions Reduction Fund constitute the primary measure implemented to replace the ETS, or are other significant policies and measures being contemplated?" the US asked.
Australia has until the end of May to respond to the questions.