Rudd gives evidence in pink batts case

Print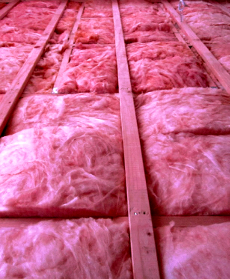 Former prime minister Kevin Rudd says the pink batts scheme would not have proceeded if its safety risks were better understood.
Mr Rudd has given evidence from New York via a video link to the Victorian supreme court over the Labor government's $2.7 billion home insulation program that was cancelled in 2010 following several deaths and house fires.
The program was part of a $42 billion economic stimulus package designed to protect Australia from the effects of the global financial crisis.
Over 140 suppliers and installers have now brought a class action claiming the government was negligent and caused them financial damage when the program was shut down.
Mr Rudd what he and his 'strategic priorities budget committee' – known as the "gang of four" – would have done if parliamentary advisers had told them to delay the rollout of the program due to unacceptable risks.
"My response ... would have been to have said, 'You have to get this right, we cannot proceed with a program that has unacceptable safety risks'," Mr Rudd replied.
Mr Rudd was also asked about how the money allocated towards the program would have been spent if the program had been scrapped and the stimulus package was not necessary.
Mr Rudd said the court had "come to the end if its tether" in regard to hypotheticals.
The case before Justice John Dixon continues.