Schooling central to Indigenous gaps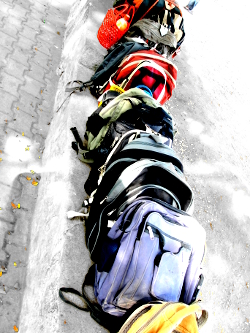 Experts say closing the Indigenous education gap would improve health outcomes as well.
Better education for Indigenous Australians may close the life expectancy gap by up to 12 years, according to a new report describing education attainment as "a potent, practical and achievable road to change, which has largely been overlooked as a force for health improvement".
"The available literature makes a strong case for the association between educational attainment and health outcomes in global, Australian and Indigenous settings," say Dr Bret Hart, Chair of the Social Determinants of Health Alliance, Michael Moore, CEO of the Public Health Association of Australia, and Martin Laverty, CEO of the Royal Flying Doctor Service of Australia, in a joint article.
"However, it is yet to be established that this association is causative. Nevertheless, the estimation that life expectancy may be increased by 10 years by improving educational attainment is compelling when compared with the Indigenous life expectancy gap, which is, at birth, 10.6 years lower for Indigenous Australians males than for non-Indigenous males, and 9.5 years lower for Indigenous females than for non- Indigenous females."

"Australia was the worst performing of all OECD countries for teacher shortages and educational staffallocation inequity, and among the worst performing schools for all the other mentioned metrics", they write.

"Disadvantaged schools in Australia experience more teacher shortages, higher student–teacher ratios and more shortages or inadequacy of material educational resources than advantaged schools."
They say clinicians are aware of the impact of Indigenous health on education and their role in tackling the range of impediments to learning, but the need for enhancing this role in the preschool years is shown by the fact that the Australian Early Development Census (AEDC) indicates that children of Indigenous parents are twice as likely to be developmentally vulnerable than children of non- Indigenous parents.
"It seems inconceivable that the education sector, with such support, cannot make significant inroads to address the … inequities," the experts write.
"Although there remain gaps in research regarding the influence of education on the health of Indigenous people, the estimation that life expectancy may be increased by up to 12 years by improving educational attainment in the general population is indeed too compelling to ignore.
"Pragmatic solutions to Closing the Gap must include a focus on education at multiple levels, including Indigenous academic achievement, with specific educational approaches to implementation in local areas," they conclude.