Sub plan stumbling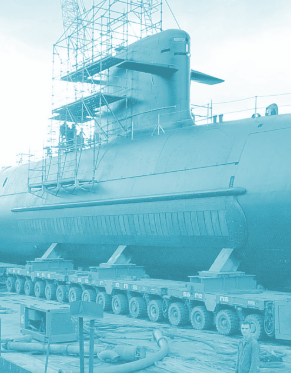 Australia's $80 billion future submarines program has hit a nine-month delay.
An audit of the program has found two key contract milestones have been extended.
"As a result, Defence cannot demonstrate that its expenditure of $396 million on design of the future submarine has been fully effective," the Australian National Audit Office said.
The project to design and construct the submarines is the largest Defence procurement in Australia's history, and will see the nation acquire 12 new submarines to replace six Collins Class vessels.
The audit office found that the decision not to acquire "off the shelf" military submarines makes the scheme more risky.
Australia is buying subs based on the French nuclear-powered Suffren-class submarine design, but will replace the intended nuclear reactors and batteries with diesel engines.
Experts have warned that the subs risk being obsolete before they make it to sea.
The auditor-general found the program would only be successful if Defence can establish an effective long-term partnership with the French Naval Group.
"This key relationship is at a relatively early stage and the parties' active management of both specific issues and the partnership is essential for effective risk management and program success," he said.
The new submarines should enter service by the mid-2030s.
Minister for Defence Linda Reynolds welcomed the more positive parts of the audit.
"I welcome the important ANAO [Australian National Audit Office] findings that the Federal Government has established a fit-for-purpose strategic partnering agreement with Naval Group, and that there are appropriate risk management strategies in place to deliver the Future Submarine Program," Senator Reynolds said in a statement.
"The program is highly complex and requires a long-term focus.
"Whilst the Future Submarine Program is still in the early design phase and there have been some delays, it is essential to get the design right."
Opposition defence spokesperson Richard Marles said it was a "deeply concerning" report.
"On all three measures of this program — on time of delivery, on the cost of the project, and on the amount of Australian content — the numbers are all going the wrong way," he told the ABC.