White spot failures detailed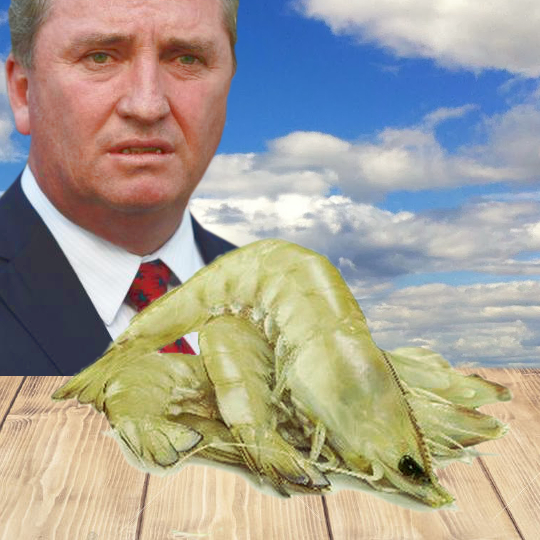 A new review says a string of biosecurity failures allowed white spot disease to spread in Queensland, costing prawn farmers over $40 million.
The report by Australia's inspector-general of biosecurity, Dr Helen Scott-Orr, says a litany of failings led to an outbreak of white spot disease in Logan River prawn farms in south-east Queensland, in October 2016.
Dr Scott-Orr said the failed import biosecurity system also allowed huge amounts of white spot-infected prawns to be sold in supermarkets.
Making matters worse, she found proof that the prawns had been used as bait in the Logan River, upstream from the affected prawn farms.
The review also found systematic rorting of import conditions by a number of prawn importers that allowed them to escape testing.
Dr Scott-Orr said it is a sign of broader issues in Australian biosecurity, after a 25 per cent reduction in front line inspection staff in the last five years.
This leaves critical weaknesses in confronting the challenges of increasing amounts of imported goods.
After the outbreak was confirmed on November 30 2016, biosecurity authorities killed the prawns in all seven prawn farms on the Logan River, and emptied the ponds.
But damage had already been done, and the cost was enormous:
An estimated $43 million loss to the Logan River prawn farm industry
$22 million worth of Federal Government assistance to control the spread of white spot disease
$17 million spent by the Queensland Government on the response and another $9 million on follow-up measures
Federal and Queensland Government assistance and reimbursement to industry of $21 million and $30 million in concessional loans
"During this review, I found several deficiencies in the management of the biosecurity risk of uncooked prawn imports, with broader implications for Australia's biosecurity risk management more generally," Dr Scott-Orr said in the report.
The report found specific policy elements and their implementation sowed the seeds of failure years earlier, "while progressive and cumulative acts, omissions and systemic factors at many levels exacerbated risks over time".
The federal Department of Agriculture and Water Resources was praised for putting in place testing measures for the future.
The report made several recommendations to improve biosecurity, backed by long-term adequate resourcing.
The recommendations include increased funding focused on imports of high-risk goods.
The department says it will take up the recommendations, which include a review of the various pathways for white spot disease to enter and establish in Australia, such as sampling consignments of imported uncooked prawns.
The report also recommended direct penalties for serious non-compliance, and improved communications with industry about exotic aquatic diseases.