WHO meets on monkeypox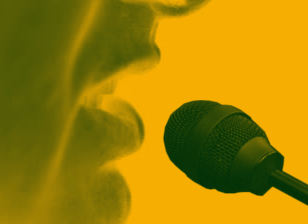 The World Health Organization (WHO) has held an emergency meeting on recent monkeypox outbreaks.
Monkeypox is a viral zoonosis (a virus transmitted to humans from animals) with symptoms very similar to those seen in the past in smallpox patients, although it is clinically less severe.
With the eradication of smallpox in 1980 and subsequent cessation of smallpox vaccination, monkeypox has emerged as the most important orthopoxvirus for public health.
Monkeypox primarily occurs in Central and West Africa, often in proximity to tropical rainforests and has been increasingly appearing in urban areas. Animal hosts include a range of rodents and non-human primates.
With cases emerging in Australia and around the world, authorities are moving to respond.
New South Wales Chief Health Officer Kerry Chant says the virus is not a cause for panic.
"It is not the same spread mechanism as COVID or the flu, where it [transmission] is more fleeting," Dr Chant says.
"Usually, you need to have quite prolonged face-to-face contact."
Still, she said people should look out for the symptoms.
"It starts off with fever, muscle aches and pains. You can get those in large lymph nodes, headaches, feeling tired and lethargic," she explained.
"And then it can be followed by a rash one to three days longer. Often the rash starts on the face."
The WHO has convened a meeting of its strategic and technical advisory group on infectious hazards with pandemic and epidemic potential (STAG-IH), which advises on infection risks that could pose a global health threat.
There is no specific monkeypox vaccine, but the vaccines used to eradicate smallpox are up to 85 per cent effective against monkeypox, according to the WHO.
The WHO's European chief is concerned that infections may accelerate as people gather for parties and festivals over the summer months.
However, Fabian Leendertz from the Robert Koch Institute says the outbreaks are likely to remain in epidemic, not pandemic, territory.
"It is very unlikely that this epidemic will last long," he said.
"The cases can be well isolated via contact tracing and there are also drugs and effective vaccines that can be used if necessary."
In 2003, the first monkeypox outbreak outside of Africa was in the United States of America and was linked to contact with infected pet prairie dogs.
These pets had been housed with Gambian pouched rats and dormice that had been imported into the country from Ghana.
The outbreak led to over 70 cases of monkeypox in the US. Monkeypox has also been reported in travellers from Nigeria to Israel in September 2018, to the United Kingdom in September 2018, December 2019, May 2021 and May 2022, to Singapore in May 2019, and to the United States of America in July and November 2021.
Studies are currently underway to further understand the epidemiology, sources of infection, and transmission patterns of the most recent outbreaks.