First listed on: 30 March 2020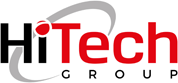 IT Infrastructure Project Manager - Infrastructure Upgrades- Federal Government
Department Wide Infrastructure Capability - Long term Government Program!
Initial 12 Month Contract + 12 Month Extension!
Competitive Daily Rates $$
One of Australia's most reputable Federal Government Departments is looking to engage an experienced and motivated IT Infrastructure Project Manager to provide strategic planning and mapping of department infrastructure upgrades for new modernisation program! The successful IT Infrastructure Project Manager will manage ICT Infrastructure Capital Plan projects, within the departments Technology and enablement area. You will secure an initial 12 month contract partnered with a 12 month extension option at a competitive daily rate.

The successful IT Infrastructure Project Manager will be responsible for, but not limited to;
Managing project activities across highly complex ICT projects using established project management methodologies
Developing project documentation to a high standard as specified by the Department's methodology within identified time-frames
Facilitating and conducting requirements progress meetings, presentations and workshops
Preparing and maintaining the project schedules, managing resources for the project, Preparing and managing budgets
Developing and maintaining strong effective working relationships with key management personnel and internal client base
The successful IT Infrastructure Project Manager must have experience in the following:
At least five years experience as a Project Manager, with more recent project skills in infrastructure project delivery;
Strong stakeholder engagement skills, including the ability to manage complex stakeholder groups and harness collective subject matter expertise to deliver fit for purpose IT systems and solutions
Effective leaderships skills to drive effective/efficient ICT and Business outcomes.
Demonstrated procurement and contract management experience.
Minimum 1+ years' experience in project and risk management.
This is a rare opportunity for a highly skilled and experienced IT Infrastructure Project Manager , who is looking for a contract within a reputable government organisation! If you have the required skills, DON'T DELAY, APPLY NOW please forward your resume to jobs@hitechaust.com quoting ref number JB0279 today! For more opportunities go to www.hitechaust.com.
Location:

ACT - Canberra
Work Type:

Contract/Temp
Category:

ICT
Infrastructure
Project Management