First listed on: 30 March 2020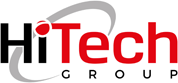 Director - Data Integrity and Reporting - Finance - SBA Billing - Federal Govt
High Profile Federal Government Department
Rare and exclusive opportunity
Short term contract – Attractive hourly rates $$
One of Australia's most highly regarded federal government departments is looking to engage an experienced Director - Data Integrity and Reporting to facilitate the implementation of government priorities and drive new initiatives. You will be working in the strategic finance team which is responsible for the provision of financial management design as well as financial reporting and budget development. The successful candidate will be offered a contract until the 6th of July 2020 with the option to extend.
The successful Director - Data Integrity and Reporting will be responsible for, but not limited to;
Providing leadership to a small team of finance professionals giving direction and performance support through skills and knowledge development
Developing and managing information architecture for cost recovery, data integrity and Statement of Operating Procedures
Reviewing current business processes in strategic finance relating to SBA Billing and automate manual processes that support the billing activities by consolidating incoming volumetric data into a single data source
Training strategic finance costings staff to build and use Power BI as a mapping and reporting tool for SBA billing and data queries
Provide strategic and operational support to the Shared Services Senior Director and the CFO in setting and meeting strategic finance cost recovery billing objectives.
The successful Director - Data Integrity and Reporting must have the following:
Extensive experience in the technical aspects of ICT, data integrity and automating/streamlining billing data with the proven ability to interpret the source data, identify and resolve issues
Tertiary qualifications in Information Technology, Accounting or Finance, Commerce or a related field is essential and/or previous experience in data integrity and Power BI
Ability to work on multiple projects with varying team members and business units to achieve required outcomes in a timely manner
Analytical and problem resolution skills, particularly the ability to understand, analyse and review financial data
Experience in ERP/financial information systems (Oracle & ClearCost) and the use of reporting tools like Power BI. (desirable)
This is a fantastic opportunity for a talented Director - Data Integrity and Reporting looking to join a high-profile federal government team. You will be offered a contract until the 6th of July 2020 with the option to extend. If you have the required skills, DON'T DELAY, APPLY NOW please forward your resume to jobs@hitechaust.com quoting ref number AR0355 today! For more opportunities go to www.hitechaust.com.
Location:

ACT - Canberra
Work Type:

Contract/Temp
Category:

Business Analysis/Analytics
Finance/Accounting/Taxation
ICT