First listed on: 26 November 2020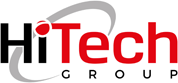 Delivery Manager - Transformation Program, FED GOVT - CRM, JBOSS, JavaScript
LONG TERM opportunity to join a Federal Government Department
Exciting transformational program of work
Competitive Hourly Rates $$$
One of the most well-established Federal Government Departments in Sydney is seeking an experienced Delivery Manager to work on an exciting program of work transforming existing systems into a modern secure platform. You will be responsible for delivering complex, multi-stream technology projects on time and on budget. The successful Delivery Manager will be offered an initial 12 month contract partnered with long term extension options!
The successful Delivery Manager will be responsible for, but not limited to;
Leading and managing the setting up of the project through to the delivery of new capabilities and realisation of benefits
Coaching, guiding and mentoring delivery team by developing a team that is both outcomes-focused and customer-focused.
Effectively remove obstacles and impediments to delivery as a scrum master in agile delivery.
Ensure all deliverables documentation produced by the team is approved and well maintained (i.e. Design document, operational manual, accessibility assessment and IT security plan.)
The successful Delivery Manager must have the following:
Proven experience in using agile methodology to deliver projects combining operations, support, new features development, hands on change and release management
Working knowledge of relevant technologies such as CRM, JMS, JBoss, Pivotal CRM, ElasticSearch and JavaScript Web based technologies.
Strong oral and written communication skills, including stakeholder management.
Federal government clearance is desirable.
This is a fantastic opportunity for experienced Delivery Manager looking to join a large Federal Government department in Sydney, the successful candidate will be offered an initial 12 month contract, partnered with long term extensions! If you have the required skills, DON'T DELAY, APPLY NOW please forward your resume jobs@hitechaust.com quoting ref number NL0089 today! For more opportunities go to www.hitechaust.com.
Location:

NSW - Sydney
Salary:

Competitive Hourly Rates
Work Type:

Contract/Temp
Category:

ICT
Innovation/Technology
Service Delivery
Stakeholder Engagement/Management