Director, The Pawsey Supercomputer Centre - [Archived Advertisement]
First listed on: 09 December 2017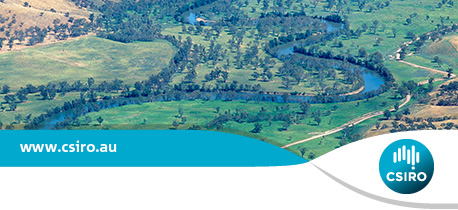 Director, The Pawsey Supercomputer Centre
Lead an internationally recognised Supercomputing Facility and a team of interdisciplinary supercomputing and data specialists
Play a significant role nationally and internationally to promote Pawsey
Make a difference to the next stage of the development of Pawsey
The Director is key to the success of the Pawsey Supercomputing Centre and the appointee will contribute to the wider development of High Performance Computing in Australia. Pawsey is Australia's most advanced national peak high performance computing facility. It provides researchers across the country with access to infrastructure and expertise that enables solutions to big science problems that will translate in impact to society and economic growth for the nation.
The Pawsey Supercomputing Centre is an unincorporated joint venture between CSIRO, Curtin University, Edith Cowan University, Murdoch University and The University of Western Australia with governance provided by a Board. Pawsey is also financially supported by significant funding from the Western Australian and Federal Governments. CSIRO is the Centre agent responsible for all corporate functions and employing Pawsey staff.
Pawsey employs over thirty highly skilled staff working in supercomputing, data, visualisation and supporting operations. Pawsey's team is highly regarded internationally and include experts in numerous scientific fields, such as astronomy, physics, geophysics, mathematics, chemistry and engineering. Pawsey stands at the heart of Australia's most important scientific disciplines by handling computational challenges of the highest scale including underpinning Australia's Radio Astronomy science by providing real-time computing for the Square Kilometre Array precursor projects.
Location: Perth Western Australia
Salary: A market-based salary is negotiable
Reference: 52283
To be successful you will have:
Qualifications in science, technology and management are preferred as well as at least ten years relevant experience.
A track record of success in developing and delivering strategy for an international standard research facility.
Ability to manage very senior stakeholder relationships.
Demonstrated ability in client engagement and the ability to build and maintain effective working relationships.
Proven management skills or proven skills in the operations of world-class research technology and data services facilities.
Exemplary leadership skills including delivering supercomputing and data services to the research community and to industry; and building and maintaining a world-class. supercomputing and data services multidisciplinary team.
Superior and proactive problem solving and analytical skills.
Please note: to be eligible for this position you must either hold a current Australian Security Clearance or have the ability to obtain one - and you must be willing and able to undertake frequent travel.
To apply: Please load your CV and cover letter in one PDF document by clicking the Apply link or via CSIRO's careers site (www.csiro.au/careers)
Closing date: 14th January, 2018 (Australian Eastern Summer Time) Applicant information booklet

Closing Date:

14 Jan 2018
Location:

WA - Perth
Work Type:

Full Time
Category:

Business Development/Analysis/Auditing
Executive Management
ICT
Science/Technology
Stakeholder Engagement/Management