PhD scholarship - Australian leaf blotch miner moth - [Archived Advertisement]
First listed on: 23 October 2020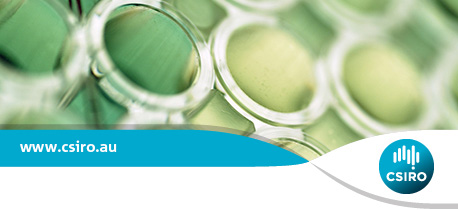 PhD scholarship - Australian leaf blotch miner moth
PhD scholarship opportunity at the Australian National Insect Collection
$28,000 p.a. plus all operational costs
Successful applicants will also be awarded a Tuition Fee Scholarship
The CSIRO is offering a PhD Scholarship to conduct research into the leaf blotch miner moth group, which includes both native and invasive pest species that impact crops such as cotton, citrus, macadamia and oak. The project is funded by the Australian Biological Resources Study's National Taxonomy Research Grant Program, which delivers research outcomes important for building our knowledge, understanding and appreciation of Australia's unique biodiversity. The scholarship is suited to a PhD candidate who is interested in taxonomy, is highly motivated and has a strong background in biological research.
Project Title: Integrated taxonomic revision of Australian leaf blotch miner moths (Lepidoptera: Gracillariidae).
Project Details: The Lepidoptera and Molecular Phylogenomics team at the Australian National Insect Collection (ANIC) is seeking expressions of interest from high-quality candidates interested in pursuing a Ph.D. focused on moth taxonomy and collection genomics. The project will use morphology and high- throughput collection genomics to revise the taxonomy of moths that live as larvae within a single leaf. Several of these leaf miners are important pests of, e.g., cotton, citrus, macadamia and chestnut, but species recognition is challenging due to a lack of identification tools and the large number of new species and genera in Australia.
This project will build urgently needed taxonomic expertise in Australia to identify gracillariid species and micromoths more generally. The candidate will describe and name new species of Australian moths, develop identification tools and study the evolutionary history of the Australian fauna in a global context, including the evolution of host plant usage and of morphological traits. This involves carrying out morphological dissections, generating whole genome shotgun and transcriptome data in ANIC's molecular laboratory, analysing data on CSIRO's high performance compute clusters, collecting specimens on fieldtrips to WA and northern QLD, publishing results in scientific journals and presenting results at scientific conferences. The candidate will have ownership of the project and opportunity to develop own ideas and approaches, while being part of and learning best practices from a diverse team of experts at CSIRO and in Japan.
Location: Black Mountain, Canberra
Scholarship: $28,000 per annum, plus all operational costs (laboratory, travel, etc.)
Tenure: 3 years, starting on 1 January 2021
Reference: 70114
Pre-Requisites/Eligibility Criteria
To be eligible to apply you must meet the following criteria.
Essential:
Australian/New Zealand Citizen or Australian Permanent Resident.

Bachelor degree with Honours in a related field.

Verbal and written communication skills.

Highly motivated and with a strong background in biological research.

Attention to detail and fine motor-skills are required for morphological work.

Willingness to be based in an insect collection.

Able to commence on 1 January 2021.
Desirable:
Experience with taxonomy, molecular laboratory procedures and/or data analyses.
Contact: For more information please contact Andreas Zwick by phone (02) 6246 4289 or Email andreas.zwick@csiro.au
How to Apply:
Expressions of interest should be submitted directly to Andreas Zwick (andreas.zwick@csiro.au) by 15 NOV 2020. Please include a brief statement on why you are interested in this project, a CV and contact details for references. Following assessment of applications, shortlisted candidates will be invited for a visit to the facilities and an informal interview.
CSIRO's Commitment to Diversity
We're working hard to recruit diverse people and ensure all our people feel supported to do their best work and empowered to let their ideas flourish. Diversity and Inclusion Strategy
We are committed to the safety and wellbeing of all children and young people.
About CSIRO
At CSIRO, Australia's national science agency, we solve the greatest challenges through innovative science and technology.
Join us and start creating tomorrow today!
Applications close: Monday 7 December 2020

Closing Date:

07 Dec 2020
Location:

ACT - Black Mountain
Salary:

$28,000 p.a. plus all operational costs
Work Type:

Contract/Temp
Category:

Education/Training
Research/Statistics
Science/Technology