First listed on: 03 June 2019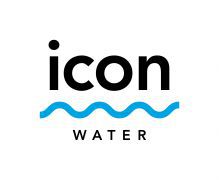 Program Management Office (PMO) Specialist
Remuneration: $98,617 plus 15% superannuation

Ongoing, full-time role

Flexible working arrangement available

Are you an outcomes focused individual who enjoys working collaboratively?
Are you a lateral thinker and possess an eye for detail?
Do you value supportive leadership, strong team spirit, openness and integrity in your employer?
Icon Water's Program Management Office (PMO) is looking for a new team member to take on the role of PMO Specialist. This role has primary responsibility for assisting with the implementation and application of practical management controls to support the overall delivery of projects and programs within Icon Water.
The PMO is part of the Infrastructure Service group and is responsible for supporting the initiation, governance and assurance of our construction and ICT delivery programs.
What would your day look like?
You would execute and embed best practice project management processes and systems using effective change management methodologies and principles
You would develop and monitor project, program and portfolio reports
You would assist with identification and implementation of PMO business improvement initiatives
You may also facilitate workshops such as lessons learnt sessions, project reviews and requirements gathering to feed into wider business improvement opportunities.
Why choose us?
The PMO is an outcomes focused team with a "hands-on" attitude! Providing a service to the business is what we do, so strong business relationships is paramount to our team culture and success. We value our own development and make the time to focus on keeping our skills and knowledge up to date. Whenever we see opportunities for business improvement, we are on it! Most importantly, we value a sense of humour and promote a sense of fun and a strong team spirit in our workplace.
What we are looking for?
Tertiary qualification in Project Management or similar relevance (e.g business management, construction or ICT program delivery)
Extensive experience in Project Management and/or a Program Management Office environment
Experience in report writing, database analysis and querying (SQL, ORACLE preferred)
Experience in the use of change management methodologies
Knowledge of Microsoft Office suite including Project Professional and SharePoint
Who is Icon Water?
Icon Water is responsible for owning and operating Canberra's network of water and wastewater infrastructure to ensure the delivery of safe drinking water and reliable sewerage services. We are our own customers, so we take pride in what we do and we do it well. We are a people focused organisation, acknowledging our people are our greatest asset.
We want our people to be empowered to work in a collaborative and productive way and that your work and personal lives are in harmony. The Careers tab on the Icon Water website will show you our great employee benefits. You can also hear from team members about our flexible working arrangements.
Here's a little more about Canberra if you're not a local!
Recently rated Australia's most liveable city, Canberra provides a lifestyle that is not for everyone (and we like it that way). It does offer easy access to the great outdoors, quiet residential areas, the country's shortest median travel time to work (17.4 minutes!) and an inner city (and surrounds) dining scene that is always developing. Many Canberrans relish our four seasons and two hour trip to snow or surf. Canberra boasts a great food and wine culture and is very family-friendly with progressive education, health care, clean environment, and is home to some of Australia's best roads and bike paths. It's a safe, relaxed place to live.
How can I apply?
If this role interests you, then we would love for you to log on to our recruitment portal and submit your cover letter, resume and answer the selection criteria (there are only 4). Applications close COB Thursday 13 June 2019.
If you would like to learn more about this opportunity, we urge you to contact Adam McCormack on (02) 6180 6835 or Adam.McCormack@iconwater.com.au
Or, if you need guidance with the application process, please email work@iconwater.com.au
Closing Date:

13 Jun 2019
Location:

ACT - Mitchell
Work Type:

Full Time
Category:

Business Analysis/Analytics
Project Management
Reporting/Briefs