First listed on: 19 May 2017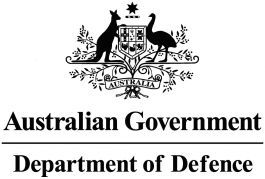 Senior Defence Portfolio Opportunity
Civilian/military contestable position
Senior Executive Service Band 1 – Assistant Secretary Airlift and Tanker Systems, Capability Acquisition and Sustainment Group – Canberra ACT
Do you have extensive program and portfolio management experience in large scale operations and want to contribute to Australia's Defence and security?
Aerospace Systems Division, Capability Acquisition and Sustainment Group, within the Department of Defence, is a key enabler to the preparedness of the Australian Defence Force through the acquisition and sustainment of all fixed wing aerospace capabilities and their enabling systems.
With a combined Australian Public Service and military workforce of around 5,000 people, Capability Acquisition and Sustainment Group manages the delivery of more than 150 complex projects and over 100 sustainment products, with an annual budget in excess of $12 billion.
As the Assistant Secretary Airlift and Tanker Systems, you will be responsible for delivering acquisition and sustainment outcomes in a multi-disciplined, complex and changing environment. Airlift and Tanker Systems Branch supports six in-service aircraft fleets that are routinely employed on global military operations and has a project portfolio of more than $5 billion in upgrades and new platforms.
To lead the Airlift and Tanker Systems Branch, we are looking for a person who is:
an exceptional communicator and leader who is capable of leading a significant and concurrent service delivery obligation while achieving business reforms;
self-aware, positive in considering and respecting a diversity of ideas and perspectives, and have the courage to challenge the status quo when it does not serve the required outcome;
a professional with asset management experience at the strategic level in high technology domain inside a large and complex enterprise;
experienced in dealing with high-risk technical and operational systems where safety is critical, ideally in the aerospace (airworthiness) or related manned vehicle domains; and
innovative, resilient and personally accountable for the delivery of results.
In accordance with the Defence Leaderships Behaviours, to be a strong contender, you will be a flexible and collaborative leader who is prepared to take calculated risks. You will be resilient, have proven high level technical, commercial and communication skills and be personally accountable for the quality of advice and the delivery of results.
Engagement may be negotiated on an ongoing basis or for a specified term. To be eligible for ongoing appointment, an applicant must be, or intend to become, a permanent Australian citizen. This is a security-designated position located in Canberra. The successful applicant will be required to undergo security assessments to the appropriate level.
Applicant information packs, including selection criteria and application instructions, can be obtained by visitinghttps://defencecareers.nga.net.au/cp/?audiencetypecode=defenceext.
Applications close at 11:30pm (AEST) Sunday, 4 June 2017.
For Defence Senior Executive Service administrative recruitment enquiries, please contact the Directorate of Senior Officer Management on (02) 6265 2024; or email DSOM@defence.gov.au.
Closing Date:

04 Jun 2017
Location:

National - Canberra
Work Type:

Full Time
Category:

Defence Forces
Stakeholder Engagement/Management
APS Classification:

Senior Executive Service Band 1