First listed on: 24 January 2019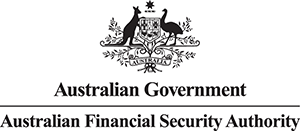 Assistant Director Employee Communications
About AFSA
The Australian Financial Security Authority (AFSA) is responsible for managing the application of bankruptcy and personal property securities laws through the delivery of personal insolvency and trustee, regulation and enforcement and personal property securities services.
About the Role
As the Assistant Director Employee Communications, you will lead the strategic direction of AFSA's internal communication and change strategies to enhance the employee experience. Your expertise in emerging and non-traditional communication and engagement channels will be pivotal in positioning AFSA's communication and change capability. You will drive success in AFSA's unified messaging and communication through user-centred content and collateral development. You will develop, lead and implement strategies and initiatives aligned to the development, production and distribution of employee-focused content to support internal and external messaging, diversity and inclusion and reward and recognition. The goal for the Assistant Director is to enhance employee engagement and unify the workforce to achieve AFSA's goals. You will engage with internal and external stakeholders to consult and achieve success on emerging trends, channels and opportunities.
About You
To be successful in this role, you will have:
relevant tertiary qualifications and/or demonstrated experience in Marketing, Public Relations, Communications or Change Management.
effective communication skills and the ability to engage with and cultivate client relationships
demonstrated expertise in corporate communication and publishing across a diverse and geographically dispersed audience
the ability to incorporate strategic direction into initiatives and program delivery
strong people management skills to motivate and empower a team to achieve high performance outcomes.
Why AFSA?
This is an opportunity to be part of a high performing team passionate about delivering value to our clients and stakeholders to support sustainable financial outcomes within the Australian economy.
To support you to achieve success in this role, you will be provided with ongoing professional development, networking and knowledge sharing opportunities across the Australian Public Service.
AFSA values diversity and employee wellbeing, and fosters an environment where different perspectives and capabilities are recognised.
Helping you balance work and personal life is important to us. We achieve this balance through our flexible working arrangements.
Applications close Sunday 17 February 2019
Closing Date:

17 Feb 2019
Location:

ACT - Canberra
Work Type:

Full Time
Category:

Change Management/Organisational Development
Communications/Journalism
Executive Management
Media/Marketing/Public Relations