First listed on: 02 October 2019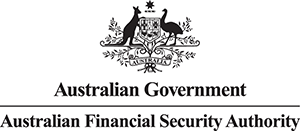 Senior Advisor Strategy Performance and Governance
Engage with senior leadership at a national level
Dynamic organisation serving the community
Flexible working conditions
About the Role
The Strategy, Performance and Governance section is a multidisciplinary team, made up of individuals who are passionate about what they do. They are outcome driven and support each other to ensure work is delivered on time, to a high standard. The section supports AFSA by managing risk and driving strategic priorities by leading the co-ordination of a range of functions and setting standards for the agency.
This is a unique opportunity to gain exposure across the areas of governance, complaints, corporate publications and parliamentary services. Join a busy team who strive to be the best and appreciate new ways of thinking. You will work in a dynamic area with broad exposure to the leadership team, engaging with whole business initiatives.
Key priorities for your role will include:
Managing and supporting AFSA's ministerial and parliamentary services
Overseeing board governance and secretariat functions
Providing advice and guidance on organisational-wide complaint handling
Coordination and development of key corporate publications
Engaging with strategic partners to achieve business outcomes.
About You
With prior experience in one or more areas of Board governance, ministerial and parliamentary services, publication development or complaint handling, you will enjoy working in a friendly, fast-paced environment where no two days are the same! You are an innovative thinker, with great attention to detail and an ability to manage concurrent tasks within tight deadlines. The following demonstrated experience will be highly regarded:
High level relationship management, negotiation and influencing skills;
Managing and motivating team members to be part of a positive, high performing culture;
Strong and confident communication skills (written and verbal).
Why AFSA?
AFSA values diversity, employee well-being and fosters an environment where different perspectives and capabilities are recognised. We promote flexible work options and are committed to providing an environment that values diversity. AFSA supports staff to reach their full potential.
Applications close Tuesday, 15 October 2019
Closing Date:

15 Oct 2019
Location:

ACT - Canberra
Work Type:

Full Time
Category:

Corporate Services
Finance/Accounting/Taxation
Policy/Strategy/Governance
Risk Management/Analysis
APS Classification:

APS Level 6