First listed on: 29 November 2019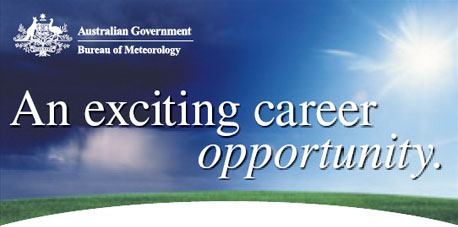 General Manager, Research
General Manager, Research is a key member of the Bureau's Senior Leadership Team and reports to the Chief Scientist and Group Executive, Science and Innovation Group. General Managers are required to work with their peers on the Bureau's Senior Leadership Team to contribute to organisational Strategy and leverage the full capabilities of the Bureau to provide maximum impact and value for customers. Leading a team of approximately 110 staff the General Manager, Research is responsible for the research programs to advance numerical weather-climate numerical prediction systems and knowledge.
As General Manager, Research, you are expected to foster close collaboration with the Research to Operation (R2O) Program and Data and Digital Group to efficiently advance robust systems including weather-climate numerical prediction, data assimilation and analysis systems requiring supercomputer ecosystems.
The overall objective of the Research Program is to advance scientific knowledge of weather, climate, oceanography and hydrology, with a focus on the development and application of a world-competitive coupled weather-climate and earth system model and associated systems to meet the current and future needs of the Bureau.
The role entails a close working relationship with other Programs of the Bureau of Meteorology and with the CSIRO Climate Science Centre.
Mandatory Requirements: A degree or diploma of an Australian institution, or a comparable overseas qualification which is appropriate to the duties; OR other comparable qualifications, which are appropriate to the duties
For more information and to apply please visit http://www.bom.gov.au/careers

Applications close: January 10, 2020

Closing Date:

10 Jan 2020
Location:

VIC - Docklands
Work Type:

Full Time
Category:

Environmental/Water/Waste
Executive Management
Meteorology
Research/Statistics
Science/Technology