Services on hiring spree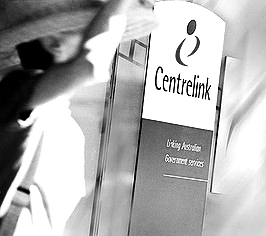 Services Australia is scrambling to hire new staff as COVID-19 leaves legions on the dole.
Many parts of the economy have ground to a halt this week, leading to days of website outages, long call centre delays and long lines at Centrelink offices.
Over 3.2 million attempted to log onto Services Australia's myGov website in a single day, and reports say there has been a six-fold increase in the number of people seeking assistance at government offices.
Services Australia general manager Hank Jongen says the agency is "rapidly deploying more staff and hiring staff as quickly as [we] can. Redeployed staff are answering calls and more staff are being trained".
Prime Minister Scott Morrison announced on the weekend 5,000 extra staff will be recruited to Services Australia, and Mr Jongen says many will start work next Monday.
Community and Public Sector Union national secretary Melissa Donnelly is concerned about the short-term basis of the new jobs.
"It is essential that that the new staff be APS [Australian Public Service] employees and for the long-term," she told reporters.
"All the evidence indicates that it will take a long time to recover from this pandemic and Services Australia needs to ongoing staffing and resources to be able to help people through this extended period."
The union says years of sustained job cuts have left Services Australia understaffed and unable to cope even under normal circumstances.
Since 2013, over 3823 Services Australia and Centrelink jobs have been cut.
"There is no doubt that Services Australia is understaffed and overworked at the best of times," Ms Donnelly said.
"This is a direct result of staff cuts and increased outsourcing of essential services."
Ms Donnelly described Monday as "one of the hardest days of our members' working lives", blaming the federal government for failing to anticipate the surge in demand.
"The fact they didn't or ignored it is as short-sighted as it is disgraceful," she said.