Soldiers pulled for pandemic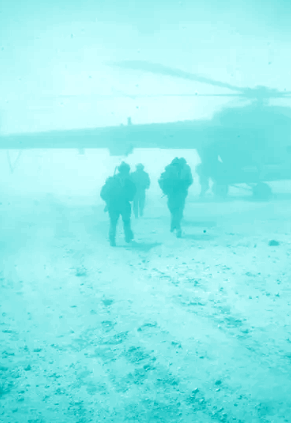 The Defence Force is moving soldiers out of Iraq and Afghanistan to protect their safety.
While the safest move may have been not to engage in a protracted ideological war in the first place, it took the COVID-19 pandemic for Australian authorities to bring back the latest batch of troops.
Defence Minister Linda Reynolds says non-essential Australian Defence Force personnel will be moved to Australia's main logistics base in the Middle East.
Personnel who are close to finishing their operational duties will return to Australia.
"This temporary measure is to preserve the safety of our people and partners, and to limit the spread of COVID-19 in operational areas," Senator Reynolds said.
"There will be no impact to the force-protection of ADF personnel remaining in Iraq and Afghanistan."
The COVID-19 pandemic has also seen training missions suspended in Iraq and Afghanistan.
Senator Reynolds says Australia is reviewing its defence force posture, but will resume training in the region when it was safe to do so.
There are no details on the number of Australian defence personnel to be relocated because of operational security reasons, she said.
Some members of the defence force have been tasked with supporting the national response to COVID-19 by helping state and territory health authorities in Australia.
Personnel have been installed in the Victorian, Queensland, Northern Territory and Western Australian state coordination centres, while additional teams are ready to assist other states and territories.
One of its jobs is to establish contact tracing support teams that can help build a map of the interactions that an infected person may have made.
Defence is also assisting with logistics, transport, health and general planning as the workload of civilian medical teams continues to grow.