Change to make NAIF more available

Print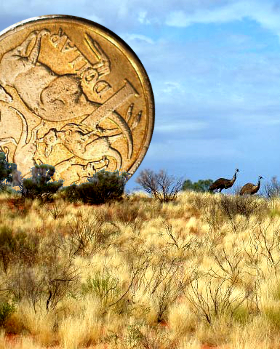 The Federal Government is loosening the requirements for NAIF funding.
Resources and Northern Australia Minister Matt Canavan says projects seeking money from the $5 billion Northern Australia Infrastructure Facility (NAIF) will no longer have to cover half the total cost with private funds.
The previous threshold had prevented NAIF from investing more than 50 per cent in any project.
"The reason we had that there, of course, was to try to make sure the private sector had skin in the game and that we were protecting taxpayer interests," Mr Canavan said.
"But that has proven quite challenging to get projects across the line when you've got a hard-nosed, quantitative threshold of 50 per cent."
Mr Canavan said the "expertise and diligence" of the NAIF board will now be used to assess risks.
Seventeen projects are currently going through the NAIF's due diligence and execution phases — seven in the NT, five in WA and five in QLD.
Just a single project - a marine support base in Onslow, Western Australia - has been funded so far.
Mr Canavan concedes the Government has not got the flood of projects it may have expected in the two years that the fund has been running.
He says the changes will help "get things moving".
"We're making some changes because it hasn't met our expectations, but it is going to take time," he said.