Cold feet on green goal costs jobs, innovation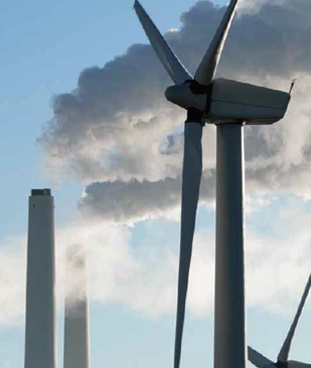 The Federal Government has launched its latest discussion on the future of the Renewable Energy Target.
Environment Minister Greg Hunt has told radio 2GB that he wants the green power figure moved no higher than a "real" 20 per cent reduction target, estimated to be about 15,000 gigawatt hours less than the current target.
"We've always been committed to this 20 per cent," Hunt told 2GB's Steve Price.
"We'll deliver that but not a figure which is likely to lead to a very, very high tax on Australian families. It's the equivalent of a $90 per tonne carbon tax.
"The Australian people have just voted out a $25 a tonne carbon tax. I don't think they want a $90 a tonne carbon tax."
Mr Hunt's claim that the current RET was equivalent to a $90/tonne carbon tax was repeated several times in the interview, although but he did not elaborate on how he came to that number.
"Presumably, it's a reference to the penalty price that would be paid by retailers if they refused to comply with the legislation and built enough renewable energy to meet the target," RenewEconomy's Giles Parkinson writes.
"The cost of actually building wind and solar energy would be far less."
"It would be an interesting proposition for a utility to try to pass on the $92 'penalty price to consumers, on the basis that they did not build or contract enough renewables," he said.
"It's yet another sign, however, of the determination of the Coalition government to dramatically reduce the scope of the target."
Meanwhile, Australia's largest wind tower producer says it has already had to sack 100 staff on the back of the plans to scale back the RET.
Keppel Prince Engineering says it has cut its tower fabrication division and will be consolidating other parts of its business in the face of a renewable energy unfriendly environment.
"The way this Government is going on they've been doing nothing but try to destroy the renewable energy sector for the amount of time they've been in Parliament," Keppel's general manager Steve Garner told the ABC.
"Here we are 10 months on and we don't have a decision about where the Renewable Energy Target's going to be," he said.
"That's completely stalled $15 billion worth of investment in wind farms throughout the nation."