DFAT plans to diversify

Print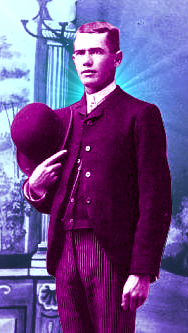 While Malcolm Turnbull was praised for elevating more women to the frontbench when he took the prime ministership, gender inequality is still rife in the high levels of the public service.
Foreign Minister Julie Bishop is the most senior woman in the Federal Government, but she runs a department in which women make up just over a third of senior executives.
Despite women making up more than 50 per cent of the Department of Foreign Affairs and Trade (DFAT), they number just over a quarter of those in diplomatic posts (including ambassadors and high commissioners).
This week, DFAT launched its Women in Leadership strategy to increase the number of women at its highest levels.
The department says it aims to have women hold 43 per cent of senior executive band one positions by 2020 (currently 36 per cent female) and 40 per cent of band two roles, up from 25 per cent.
No targets have been set for ambassadors, consuls general or high commissioners.
The scheme will see all managers put through "unconscious bias training", while new flexible work options will be tested as well.
"As an organisation we are losing potential, and if you lose potential you lose effectiveness," said DFAT secretary Peter Varghese.
"And if you lose effectiveness your ability to do what the government wants us to do and what the nation wants us to do ... is diminished.
"For DFAT to perform at its best, we must maximise the talents and skills of all our staff.
"This strategy is about strengthening our capability by enabling all staff to reach their full potential."
Former sex discrimination commissioner Elizabeth Broderick said DFAT was taking bold steps to tackle inequality.
"Part of it is the less overt discrimination against women — it is what I call 'gender asbestos' — and that is the attitudes, the beliefs, the biases that are built into the walls and floors and ceilings of institutions, institutions like DFAT," she said.
"We can't just pour in women and stir: the reality is that if we do not actively and intentionally include women, the system will unintentionally exclude them.
"It is not about fixing the women, it is about changing the system."