Dutton signals spy moves

Print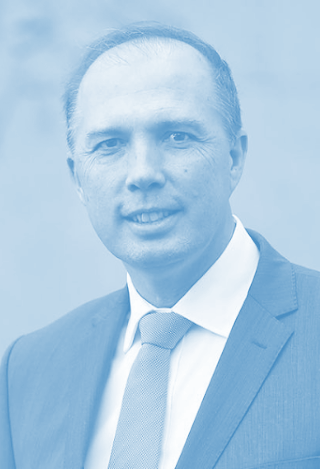 The Morrison government says its spies need more powers, but insists it is not considering having them spy on Australians.
Home Affairs Minister Peter Dutton says cybercrime is a growing problem.
"I think there needs to be a sensible discussion about whether or not we've got the ability to deal with threats we face," he told the ABC.
The minister suggested Australia may not be able to fend off a major attack on big banks.
"At the moment we don't have the sophistication or the capacity to be able to mount a counter-attack or to be able to have the technical capacity to be able to deal with that," he said.
Both the Sydney Morning Herald and The Age say national security officials are discussing broadening the targets for the Australian Signals Directorate to cover domestic computer network crime.
Reports say the spy agency would be able to embed itself within the networks of major Australian power, water, telecommunications and other critical infrastructure companies to help defend them against cyber attacks.
But the stories say that Home Affairs is the one pushing for the expansion, and that ASD wants to keep its focus on foreign targets.
Labor Home Affairs spokesperson Kristina Keneally said the government must be clearer.
"If Peter Dutton is reviving this proposal within government it's incumbent upon him to explain to the Australian people and to the parliament what he is exactly looking to do, what safeguards will be in place, what oversight and what Australians could be subject to in terms of domestic surveillance," she told reporters in Sydney.