Government gives minuscule ground in pay talks

Print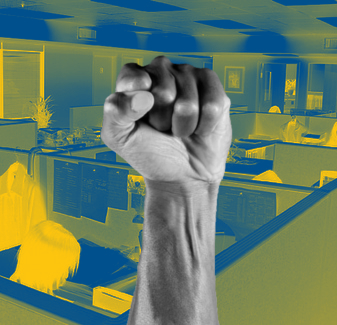 The Federal Government has given a small amount of ground in a move it hopes will break the impasse in public sector wage talks.
Negotiations on a new pay deal have been going on for close to two years in some departments, causing unions to blame a strict bargaining policy and an unwillingness to talk on the Government's side.
The Federal Government has now increased the maximum wage increase it will offer public servants to 2 per cent.
It is a significant shift from the stance of former employment minister Eric Abetz, who resolutely refused to budge from a 1.5 per cent limit.
The new Employment Minister Michaelia Cash says allowing agencies to offer increases of up to 2 per cent should lead to some breakthroughs.
People on both sides of the negotiations may hope this is true, as less than 4 per cent of the public service has a workplace agreement in place, and stoppages have been held in big agencies like the Tax Office and the Department of Human Services.
"The Australian public expects the public sector to be flexible and responsive to changing demands," Ms Cash said.
"These reforms will enable employees to receive modest wage increases quickly and still see taxpayers benefit from productivity gains."
The couple of agencies that signed up under the earlier amount will be allowed to change to the higher figure.